Editor's note: Arachnophonia is a regular feature on our blog where members of the UR community can share their thoughts about items in the Parsons Music Library's collection. All links included in these posts will take you to either the library catalog record for the item in question or to additional relevant information from around the web.
Today's installment of Arachnophonia is by Music Library student worker Mary (class of 2018) and features the debut 2014 album In The Lonely Hour by British singer Sam Smith.
Thanks, Mary!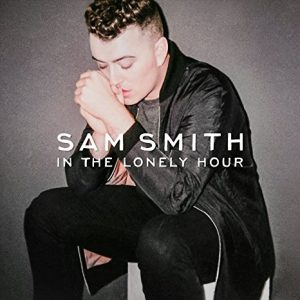 I chose Sam Smith's album titled In the Lonely Hour because he is one of my favorite artists, and one of the songs in this album called "I'm Not the Only One" was the first music of Sam Smith that I was introduced to. I actually found out about Sam Smith's music a lot later than everyone else because my friend recommended his music to me in the winter of 2014 although this album came out in May. I fell in love with Sam Smith's music the minute I listened to this song because I loved the unique blend of classic soul, gospel choruses and acoustic instruments which made his music both soft and powerful at the same time. One of my few hobbies is to drive around and listen to music which I especially enjoy doing at night, and Sam Smith is definitely my go-to music on a chilly, wintry night. From this album, "Stay With Me" "Lay Me Down" and "Latch (Acoustic)" are also all my favorites. As the weather is gradually getting colder in Richmond as well, if you are stressed for any reason and are looking for a way to just relax and listen to good music, I recommend this album. It will be a good de-stressing moment.