Editor's Note: Our music review column "Spider Sounds" has had a name change and will now be known as "Arachnophonia". The name has changed, but the idea remains the same — members of the UR community can share their thoughts about items from the Parsons Music Library's collection. All links included in these posts will take you to either the library catalog record for the item in question or to additional relevant information from around the web.
Today's installment of Arachnophonia comes courtesy of Music Library Student worker Erin (class of 2017), and features some sacred choral music by Italian Renaissance composer Carlo Gesualdo. Thanks, Erin!
Complete Sacred Music for Five Voices
If you're looking for some relaxing study music, you should definitely check out Gesualdo's CD of Complete Sacred Music for Five Voices!
This collection of choral pieces was written by Carlo Gesualdo di Venosa around the year 1600, and is entirely a capella. This specific recording from 1993 is by the Oxford Camerata, a group created for the specific purpose of making music from the medieval and renaissance periods more accessible. This music was written before more recent Western ideas of musical keys and common practice period chordal structure came about, so the way Gesualdo weaves chords and cadences together is very unusual and beautiful to my ears.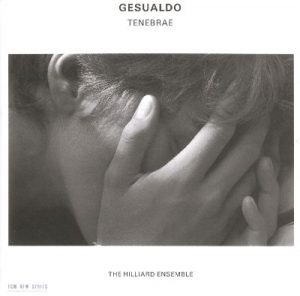 If you enjoyed this CD, I'd also recommend another CD of Gesualdo's music that the music library carries — the Hilliard Ensemble's 1991 recording of Tenebrae. The polyphonic style (or multiple voices singing different lines at once) of this piece is more on the darker/serious side because of the topic material (the Passion of Christ). The Latin text is translated in the CD's notes in English, so you can follow along with it as well if you're wondering what they're actually saying!
It's a really long and really gorgeous piece that always helps me find a sense of peace and relaxation amongst the craziness of college life.
Enjoy!