Editor's note: Arachnophonia is a regular feature on our blog where members of the UR community can share their thoughts about items in the Parsons Music Library's collection. All links included in these posts will take you to either the library catalog record for the item in question or to additional relevant information from around the web.
Today's installment of Arachnophonia is by Music Library student library worker, Diego (class of 2021) and features the 2013 album Random Access Memories by the French electronic music duo Daft Punk. Thanks, Diego!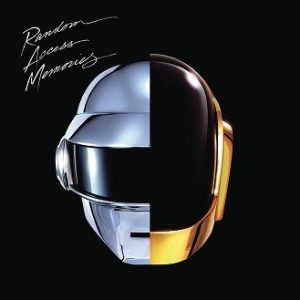 We're in that "intra-holiday" moment right now. Halloween has passed so it's a little late to play Halloween themed songs like "Thriller" and "The Monster Mash" (Do people still listen to "The Monster Mash"?), but it is still too early to play Christmas music. Or at least it should be…
So what do you listen to when there isn't a specific theme to follow? Sometimes people get too bored of the stuff that continuously plays on the radio. I, for one, don't even listen to the radio anymore, I just stumble into songs I like. Sometimes a newer song will play while I'm at the gym and I really enjoy that artist, such as The Weeknd, sometimes I will listen to older music and wish that certain artists were still active, such as Daft Punk, but sometimes that newer song will throw you back to the older artists, whether it is by having a similar style, or by actually featuring the artists, as seen with The Weeknd featuring Daft Punk in both "Starboy" and "I Feel It Coming," (which is currently my favorite song to listen to). Now granted, Daft Punk is by no means an old band. They debuted in 1994 and have released quite a few popular albums throughout the 2000s. However, they are one of those bands that releases something and then goes back to hide itself in obscurity for a few years.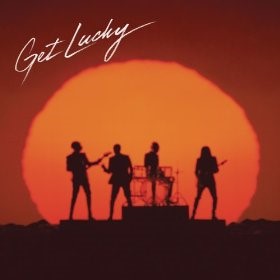 In the spring of 2013 Daft Punk announced an upcoming album titled Random Access Memories and subsequently released "Get Lucky" featuring Pharrell Williams before the album was set to release. The song became one of the year's biggest hits, enough to the point where you could not avoid it. I remember thinking that it was obnoxious at the time and that Daft Punk was some mediocre band without any true artistic ability. I was wrong. Even if you didn't really like "Get Lucky," there is still an entire album that came with the song.
Different from their previous albums, Daft Punk had artists brought in to help with the recording of the songs in Random Access Memories instead of using a large amount of electronic instruments. In fact, the electronics were limited to drum machines, vintage vocoders (like voice synthesizers, but vintage!), and a custom synthesizer. As such the majority of the songs in have other feature artists such as Pharrell Williams and Julian Casablancas. Throughout the album there is such variety that just because you may not like one song it doesn't necessarily mean that you will dislike all of them. Do you want a song that sounds sad and gets you in your feels? Listen to "The Game of Love" or "Instant Crush". Want to listen to a song that sounds like it belongs in a stores that sells both jazz instruments and surfboards? Listen to "Fragments of Time". Maybe you want a song that just makes you want to dance, then listen to "Doin' It Right", "Get Lucky", or "Lose Yourself to Dance." Regardless of what you're looking for, from dancing to relaxing, there is at least one song in this album that is right for you. With rumors of Daft Punk potentially releasing something soon, along with their collaboration with The Weeknd, this may be the perfect time to pick them as your new band to explore.