---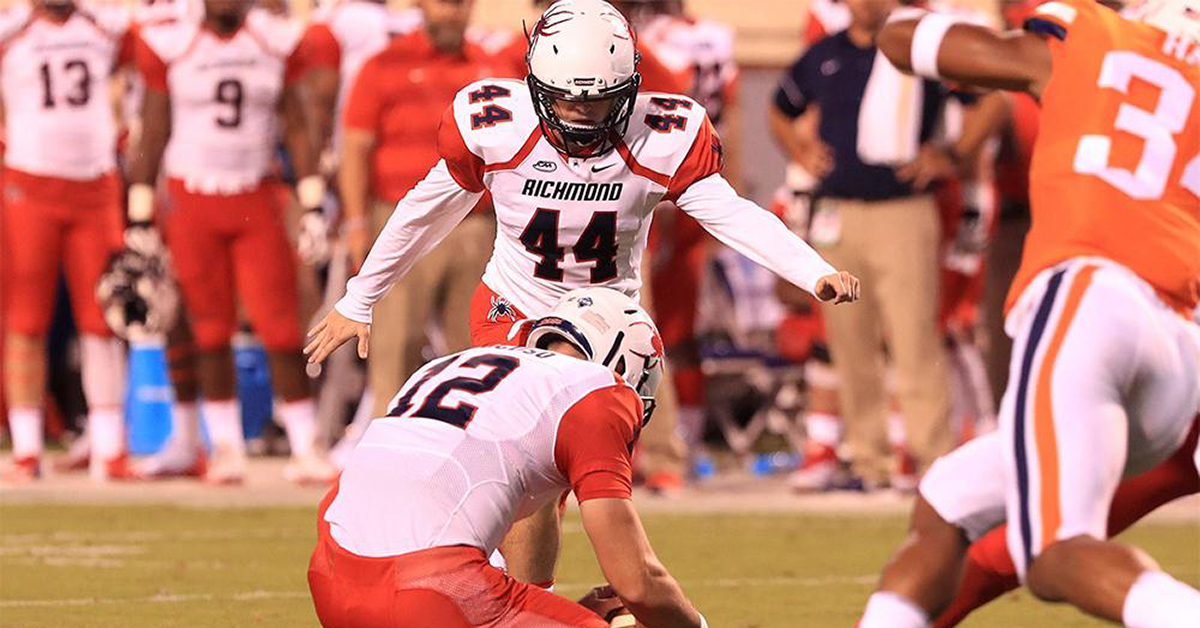 A year ago at about this time I enjoyed one of University of Richmond's signature events, the Leadership Luncheon that precedes Commencement. At this luncheon, we come together to honor students for academic and leadership achievements. I was very pleased to speak at length with student-athlete Griffin Trau and his family. As the mother of a student-athlete, I have personal knowledge of the leadership skills, discipline, and rigorous effort required to achieve high standards on and off the field. To excel athletically and academically is a tall order indeed.
Griffin rose to that standard, and accordingly, it's no surprise to me that he majored in leadership studies at the Jepson School of Leadership Studies! His time at the Jepson School—which ended formally a year ago with his graduation—assuredly helped him develop critical thinking and ethical reasoning skills, while also offering opportunities for professional training and growth. On the field as a record-holding kicker for UR's football team, Griffin was able to put theories and models of leadership into practice and proactively try out some of the classroom instruction and discussion items. In 2017, he earned our Student-Athlete of the Year Award.
Griffin continued his studies in UR's School of Professional and Continuing Studies (SPCS), earning a master's degree in liberal arts in December. Looking to the future, he has received a Fulbright grant for 2019-20 to teach English as a second language in the Czech Republic. Speaking at the SPCS Commencement, Griffin remarked, "What I learned is you have to make your own way. You have to go out, find opportunities, decide what you want to be, work hard, and find the support you need to do it." Not surprisingly, he found that support at UR. We challenged and nurtured him in the classroom and beyond.
Griffin's is one of many such stories at the Jepson School and UR. While this generation of graduates will face difficult challenges in the years ahead, we can rest a bit easier knowing that they are talented, driven, and well educated!
Leadership on and off the field