---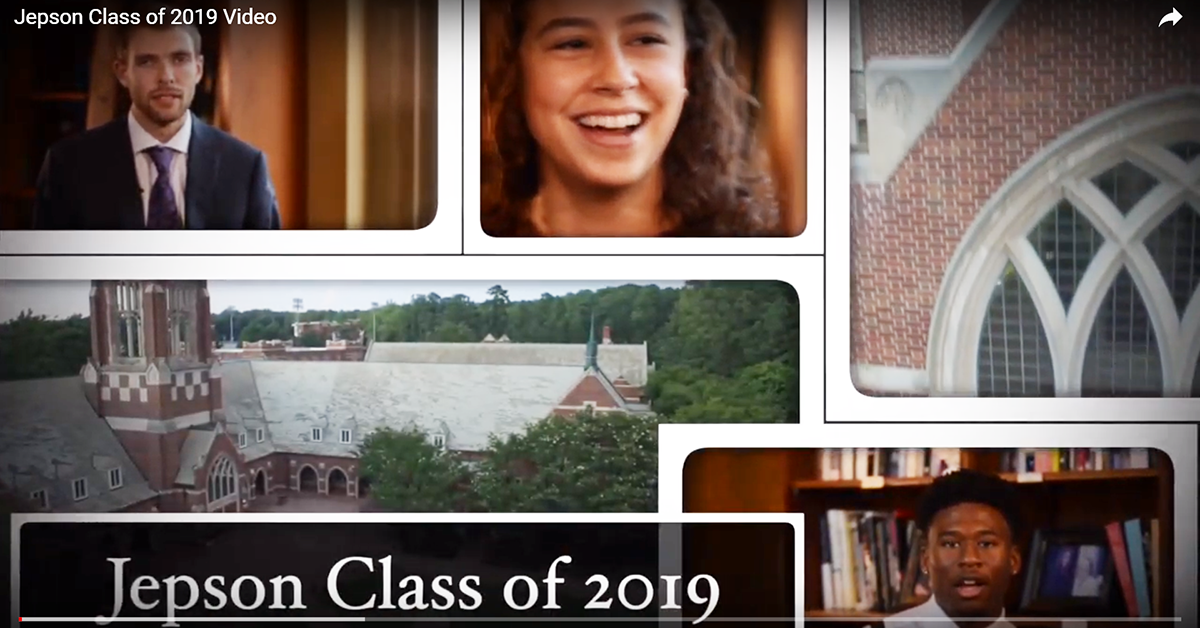 Why choose leadership studies?
As we approach summer, this question is on my mind. I will soon join families of newly admitted students as they gather to network before that important first semester at the University of Richmond. At these events, I represent the University rather than the Jepson School. Invariably, however, conversations turn to leadership studies. Parents and incoming students always have questions about the degree. Many are over the top with enthusiasm; some are more skeptical.
I have my own answers for why one might choose to major in leadership studies: The faculty are awesome, the questions are important, and the world needs good leaders.
This year at Finale, our senior recognition and awards ceremony that precedes Commencement, our graduating seniors offered powerful answers to the question in their senior class video. Graduates noted the interdisciplinary nature of the major, commenting that political science, economics, history, and philosophy all apply to leadership, which in turn touches our lives every day.
One student remarked that Jepson combines the normative, ethical element of arts and sciences with the practical components of economics and business. Another said Jepson blends aspects from all fields to look at the big question of leadership.
Some students admitted to being skeptical at first. One noted her initial question—How is there a whole major around leadership?—followed by her growing realization that leadership studies can be applied in any career. Still others focused on the skills they acquired during their years as leadership students, learning how to navigate group dynamics effectively and how to apply leadership principles to influence how people work in teams.
Graduates noted they changed and grew in their years at the leadership school. While they may have been tentative when they entered the School, the faculty pushed them out of their comfort zones. The intense, discussion-oriented classroom experience fosters a growth mindset, as does the curricular emphasis on experiential learning, which gives students the opportunity to apply leadership theories and models in a variety of settings.
In the video, graduates remarked on their experiences with Ethics Bowl, the Naval Academy conference, Jepson at Cambridge, Gettysburg, and producing William Shakespeare's "The Tempest" with middle school partners. They mentioned the impact of experiential learning gleaned through internships and community service.
In their telling, leadership students were challenged to think in new ways and question ideals. They learned not to make assumptions or be complacent. They learned not all good people are great leaders and not all great leaders are good people.
I encourage you to watch the video and learn "why leadership studies?" from our graduates!
Why choose leadership studies? Answers from Finale