---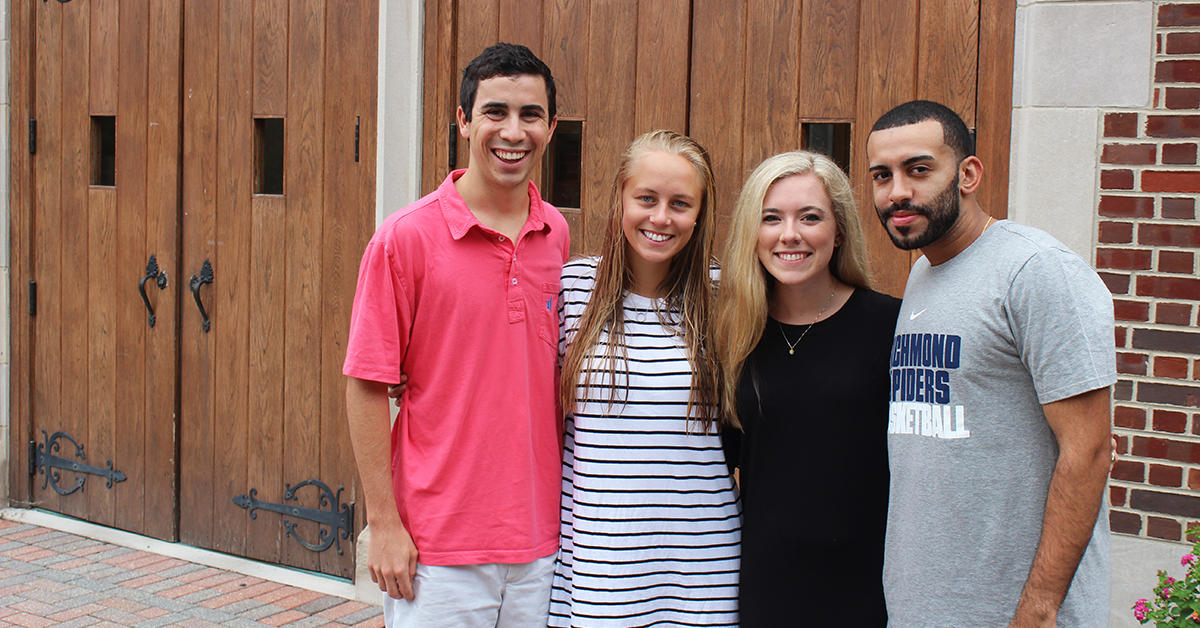 Our students' time at the Jepson School of Leadership Studies is marked by three formal ceremonies: a beginning (Prelude), a celebration and end (Finale), and a beginning (Commencement). These latter two are exciting and bittersweet. At Prelude, I urge students to savor their short time at Jepson. Certainly, the years have flown by for the graduating class of 2019. Yet I am fully confident our graduates are now ready to lead!
This year, more students than ever will obtain their degrees from the Jepson School: 74 majors and 10 minors will graduate from the leadership school. In my first year as dean, 38 majors and 18 minors graduated. The vision for the School was to admit about 100 new students each year, and we have slowly grown to be able to accommodate those numbers.
I could not be prouder of our students. In their years at Jepson, they served as Honor Council members, resident assistants, new student orientation guides, and tour guides. They were editor-in-chief of The Collegian and Forum Magazine and earned leadership roles in the Richmond College Student Government, UR Mentoring Network, Panhellenic Council, and fraternities and sororities.
They are varsity and club athletes and served as co-captains for Women's Lacrosse and Women's Soccer, as members of the Student-Athlete Advisory Committee, and as participants in the Spider Athletics Leadership Initiative. Jepson students were Bonner Scholars and student members of Board of Trustee committees. They competed as part of the Jepson School Ethics Bowl team. The Candlelight Ceremony speaker for the 2019 graduation weekend is a Jepson School student.
Where will they lead? Jepson alumni are now heading to organizations where they completed their internships, including AlphaSights, Salesforce, Avascent, Rhode Island Hospital Department of Psychiatry, Impact Makers, and KPMG. Others will work at GuidePoint, Investor Group Services, Harris Williams & Co., Vanguard, Citi, CQ Roll Call, Princeton University, the Advisory Board, and the U. S. Department of Justice. Still more will serve with Teach for America or complete post-graduate internships with W2O Group and the Center for WorkLife Law at University of California – Hastings College of the Law.
One of our alumni, with the generous support of Mr. Robert S. Jepson Jr. and Mrs. Alice Andrews Jepson, will pursue a post-graduate degree in Latin American studies at the University of Oxford. Another will enroll in a physician assistant program at Baylor University. Others will study advertising at the University of Texas – Austin, leadership science at the University of Charleston, and public policy at the University of Chicago.
I'm confident our alumni will lead with character, dignity, and success!
Prelude, Finale, Commencement, and beyond: Jepson School graduates are prepared to lead!