As I was recently researching some background into why wilderness therapy exists and into the various benefits of the great outdoors, I read a wonderful article about "Why We Need Wilderness" (http://www.motherearthnews.com/nature-and-environment/why-we-need-wilderness-zmaz04aszsel.aspx?PageId=1). Most of the article is comprised of a letter written by Wallace Stegner, an author and conservationist, to David Pesonen, a consultant to a commission reviewing the need for wilderness legislation. It is a beautifully written letter and does a great job capturing the essence of what the wilderness, that beautiful, natural, outdoor environment, is and what its value is to mankind.
A few of the reflection prompts I created this summer (while interning for James River Park System, looking ahead to interning for Earth Lodge) were about the purpose and importance of parks and green spaces. I have included a couple of them below; I felt like the Wilderness Letter within the article above was a good segue into the topic.
What is your opinion of parks and green spaces? Are they vital components to a community? Are they wasted spaces that could be utilized for bigger and better purposes? Are they in fact important – if so, why, and if not, why not?
According to my view of them, parks and green spaces are very important physical locations and spaces. They allow for the enjoyment of nature and wild, natural, growing things; they provide cleaner air, a dynamic of peace and quiet, and the chance to not be surrounded by so many other humans or so much chaos and noise. The existence of parks and green spaces keeps some semblance of the natural world and environment within reach of civilization and society, allowing humans and nature to come in contact with each other in a mutually beneficial way, one which neither degrades the natural environment nor excludes humankind.
I believe these places are indeed vital components of a community – the concept of parks and green spaces hearkens back to, or reminds us of, the Commons: shared, public spaces which were owned and managed by an entire community, spaces which anyone was free to use and enjoy. The Commons foster a sense of community by allowing shared living within a context of less regulation, less personal ownership, and less exclusion. I think it is a sad thing that shared living, being in community, and having the Commons are not as present in modern-day American society. It could be very beneficial to human relation, interaction, and rapport to have common, publicly available spaces. This need is met in some part by parks and green spaces – although these locales are usually technically owned by a municipality (a city, a state, a federal government), they are open to the public (within reasonable limits, hours, and regulations) for enjoyment and use.
As is probably evident from the preceding musings, I do not consider the currently discussed allocation of land – to become parks and green spaces – as a waste of space. I hold the view that nature, the great outdoors, and wild environments must be respected, held in high esteem, and allowed to continue existing. Granted, I do value the natural environment and prioritize the retention of beautiful, wild spaces far more than many other humans in the world, who would much more quickly see industry, business, money-making endeavors, and human-oriented and human-progressing development as top priorities. So part of it boils down to conflicts of interest and where priorities lie. But as for me, I view parks and green spaces as important locales that ought to be given priority. Their importance as peace-bringers, recreation-providers, beauty-holders, and community-promoters cannot be overstated.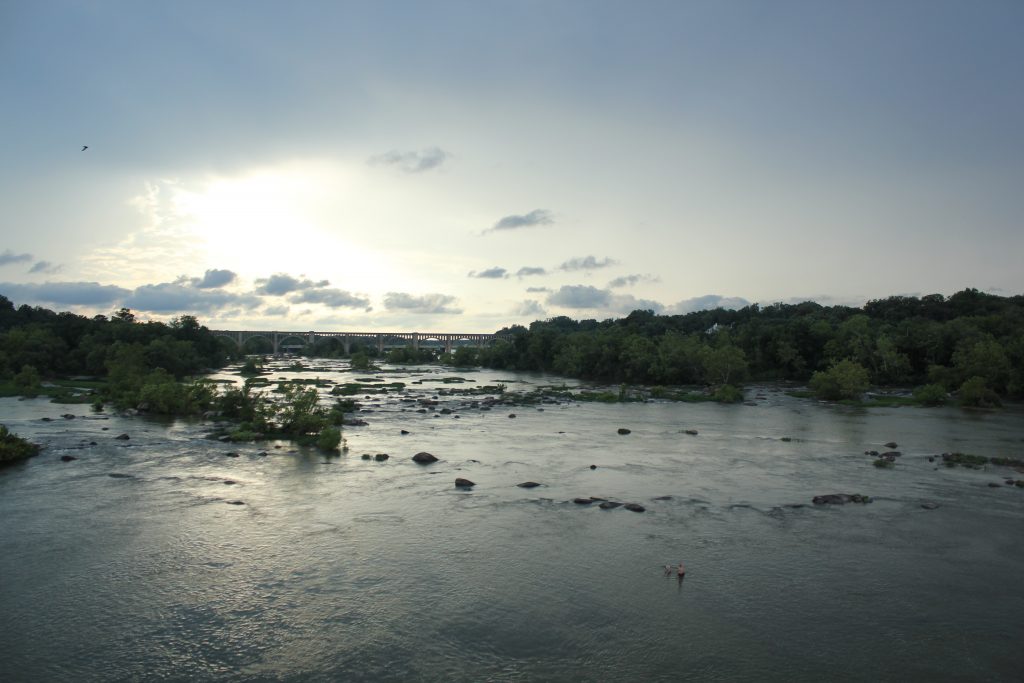 What is the goal of parks, reserves, green spaces, conservation areas, and the like? What is their purpose for existence?
The conglomeration of purposefully set-aside natural environments and spaces exists with a goal of keeping some of the wild beauty of nature in a protected and managed way to allow mankind to interact with and enjoy it to an extent. The National Park Service and the national parks they manage, for example, were started and created because people felt like the great outdoors ought to be protected from degrading use or human development, protected in perpetuity so that man could recreate in beautiful, natural spaces and reap the benefits the wilderness provides. Mankind has money in his eyes; the desire for progress, development, profit, and improvement often bulldozes over (literally and figuratively) the natural world and its place on the planet. Motions, laws, regulations, and rules must thus be implemented in order to protect our natural environments from the destruction and damage brought by the historic trajectory of human progress and development. Conservation areas and reserves are created to keep plants, animals, species, and ecosystems in existence. Parks and green spaces allow people to recreate and adventure on semi-wild land and to witness the grand diversity of environments we have in the world. These lands must continue to exist; I am glad, therefore, that many of these locales are protected in perpetuity by laws that cannot be changed or revoked. I just hope climate change and negative human impacts on the world do not harm the protected, green areas too much.