Editor's Note: "Spider Sounds" invites members of the University of Richmond community to share their thoughts about items in the Parsons Music Library's collection. The links included will take you to the library catalog record for the item in question, or to additional relevant information.
Today's installment of "Spider Sounds" comes courtesy of Music Library Student worker, Mary (class of 2018) and features the 2006 self-titled debut album of British soul songstress Corinne Bailey Rae. Thanks for contributing to Spider Sounds, Mary!
Corinne Bailey Rae
by
Corinne Bailey Rae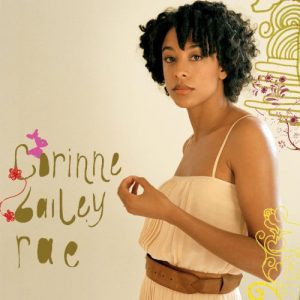 I picked this album because I am a big fan of Corinne Bailey Rae's music.
The first track called "Like A Star" is considered one of her biggest hits was first released as a single in 2005 and was so popular that it was re-released on her self-titled debut album. This song is generally considered a combination of soul, jazz and downtempo. The laid-back smooth tempo matched with Rae's soulful voice and the sweet lyrics entirely written by her makes it one of my favorites to listen to on a summer night while driving.
The third track "Put Your Records On" is also another favorite of mine. It has a relatively faster tempo and a brighter feel compared to "Like A Star," but still has the Rae's soulful voice matched with precious lyrics that almost sound like she is talking directly to you as a close friend or a sister. As a young woman, I feel very encouraged and relieved by her sister-like tone of the lyrics in this song as she includes many phrases like "don't need to worry" and "you're gonna find yourself somewhere, somehow" along with positive and peaceful images of "three little birds" sitting on her window and summer coming like sweet cinnamon with her favorite music in the background. If you have had a long week and need some music to help you relax, put this song on and it will surely brighten up your day.