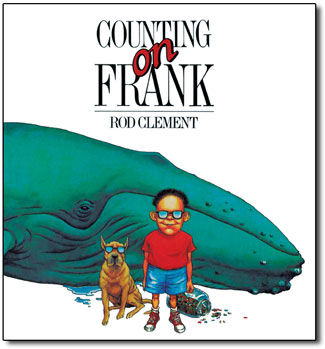 In this podcast, Kelsey Rdzanek introduces listeners to the book Counting on Frank, written and illustrated by Rod Clement.
Introduction
I selected Counting on Frank because it was very creative and included amazing facts that I thought kids would be interested in. For example, how many blue whales would fit into a house and how long a line a pen could draw until it ran out of ink. This book can be used for teaching about measurement and ratios, as well as topics like addition or subtraction.
Related Books
Actual Size by Steve Jenkins
More Information
Look at this sample performance assessment where students read Counting on Frank and then wrote a letter to the author commenting on at least one example of the mathematical claims made.
Try this NCTM lesson on volume that is based on the book.
Here is a series of lessons on estimation that are based on the book.
Here is a short video introduction to Counting on Frank. It also includes a handout on estimation.
Podcast: Play in new window | Download