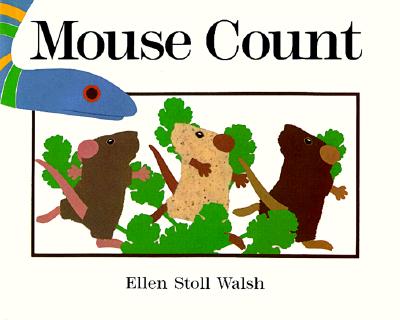 In this podcast, Megan Ney introduces listeners to the book Mouse Count by Ellen Stoll Walsh.
Introduction
Mouse Count by Ellen Stoll Walsh is a great counting book for kindergarten through 2nd grade. It incorporates different counting methods, such as counting on and counting back, and uses well drawn illustrations for students to see exactly what they are counting. Most of all the book is actually a story and the children will remain intrigued with the plot until the very end while still learning about math during the whole book.
Related Books
How Many Feet in the Bed by Diane Johnston Hamm
Splash by Ann Jonas
Counting Crocodiles by Judy Sierra

Additional Information
You can read a book review and download activity ideas at A Mouse for All Readers.
The Kansas State Library site idea for has an idea for constructing mice for use with the book.
LearnNC has a brief lesson based on this book.
Podcast: Play in new window | Download