Apple Alters Quality of Old iPhones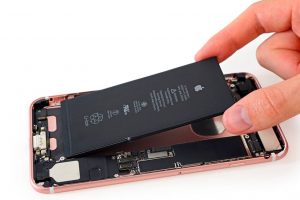 Within the past two months, tech giant Apple has been facing criticism from both lawmakers and customers about the quality of their old iPhones. Apple, a global company known for high performance technology, is being investigated by the Justice Department and Securities and Exchange Commission ("SEC") after it was discovered that the company was throttling the performance of older iPhones as batteries matured. Apple's customers initially complained about the issue, but the situation was intensified when John Poole, founder of the computer-performance testing group Geekbench, wrote an article explaining how Apple was intentionally slowing some devices. In a note on their website (see link below), Apple admitted to manipulating some of their phones, explaining that it slowed down the performance and quality as batteries aged to prevent unexpected shutdowns. This news comes at a time when Apple is receiving slower-than-expected sales of their new iPhone models, specifically the iPhone X. The Justice Department and SEC are specifically probing the company over potential securities violations that might influence the company's public value; it is possible that Apple did not disclose all of the proper information in regards to a software update.
These defects (any instance when a process fails to satisfy its customers) that customers have discovered and have had to deal with do not come from common causes (purely random, unidentified sources of variation that are unavoidable with the current process); instead, they stem from assignable causes (any variation-causing factors that can be identified and eliminated, such as a machine needing a repair). The causes for the defects, however, are purposeful, placing Apple in an extremely unique and difficult position. It is clear that Apple will have to bear some external failure costs (arise when a defect is discovered after the customer receives the service or product). For instance, Apple will have to spend money in order to try and fix the issue that they have purposely caused. In addition, acknowledging what they have done, Apple has has cut the price of an iPhone battery replacement from $79 to $29. They will also pay an expense for lawyers when dealing with the Justice Department and SEC.
Due to their actions and these defects, Apple might not only bear financial costs, but they could also face social costs; this is certainly a business ethics issue. This situation could alter the loyalty and faith of their huge customer base.
At the end of their website note, Apple says that " our customers' trust means everything to us. We will never stop working to earn and maintain it. We are able to do the work we love only because of your faith and support – and we will never forget that or take it for granted."
Do you think that Apple throttled the performance of old iPhones with the best interest of their customers in mind? Or, did they do this to possibly increase the sales of their more updated iPhones?
Should Apple be punished for its actions? If so, how?
Links:
https://www.wsj.com/articles/apple-facestwo-federal-probesover-iphone-battery-issue-1517348203
https://www.apple.com/iphone-battery-and-performance/
https://blogs.wsj.com/riskandcompliance/2018/01/16/crisis-of-the-week-battery-issue-drains-apples-reputation/