---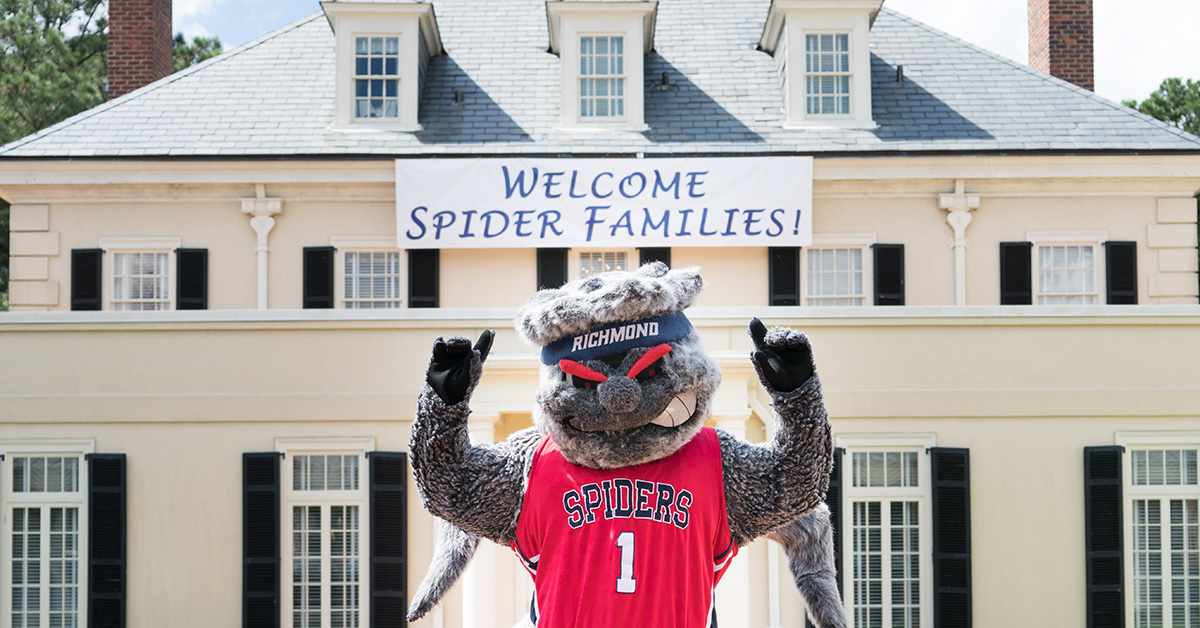 It's always a joy to meet with families and students at Family Weekend. This year was no exception. I especially enjoy speaking with prospective and actual Jepson School of Leadership Studies students' parents as they attempt to unpack what a leadership studies major means: a major that teaches students for and about leadership as it is, as it was, and as it should be.
Each year during Family Weekend, the School offers a program where faculty and students speak about the major, followed by a brief reception where families have the opportunity to interact with the School's tremendous faculty members. Dr. Thad Williamson represented the faculty on a bright fall Saturday morning, providing a broad overview of, and some detail about, the Jepson School curriculum.
His remarks focused on four ways we conceptualize leadership in our course of study: as a process of collective action, as a relationship or series of relationships, as power and the actions taken to assume or take power, and as creativity and the impulse and actions to create change. Williamson's overarching message was that the School provides a rich intellectual space filled with different perspectives.
The three seniors who followed Williamson focused on opportunities available to Jepson School students. As always, our students represent our wonderful community with enthusiasm.  They spoke about the School's academic "add-ons."
One had taken law classes with University of Richmond law students in the summer study-abroad program Jepson at Cambridge. Another attended an annual leadership conference at the United States Naval Academy with two Jepson School peers. A third will participate for a second year in the regional Intercollegiate Ethics Bowl, a competition in which teams of students from different colleges debate the ethics of competing analyses of cases.
Opportunities to gain leadership experience, including serving on our Jepson Student Government Association, abound. Connections with the city of Richmond through internships, community activism, and volunteerism as part of the Justice and Civil Society class were a recurring theme.
Dr. Kerstin Soderlund, associate dean for student and external affairs, followed the seniors' presentation with information about internship and career opportunities for leadership studies majors. Here, the array of opportunities and our alumni engagement with students through the Jepson EDGE Institute, a professional-development program, were the highlights.
Throughout the presentations and the reception that followed, I was struck by the variety of research and teaching interests represented at the School and among our students and our focus on issues of character and ethics, as Thad Williamson put it. We encourage our students not only to analyze the efficacy of various leadership styles and strategies, but also to focus on the question of the ethical implications of the end goal of leadership. This, indeed, is a signature of the Jepson School of Leadership Studies, one of which I am immensely proud.
Leadership at the Jepson School during Family Weekend