---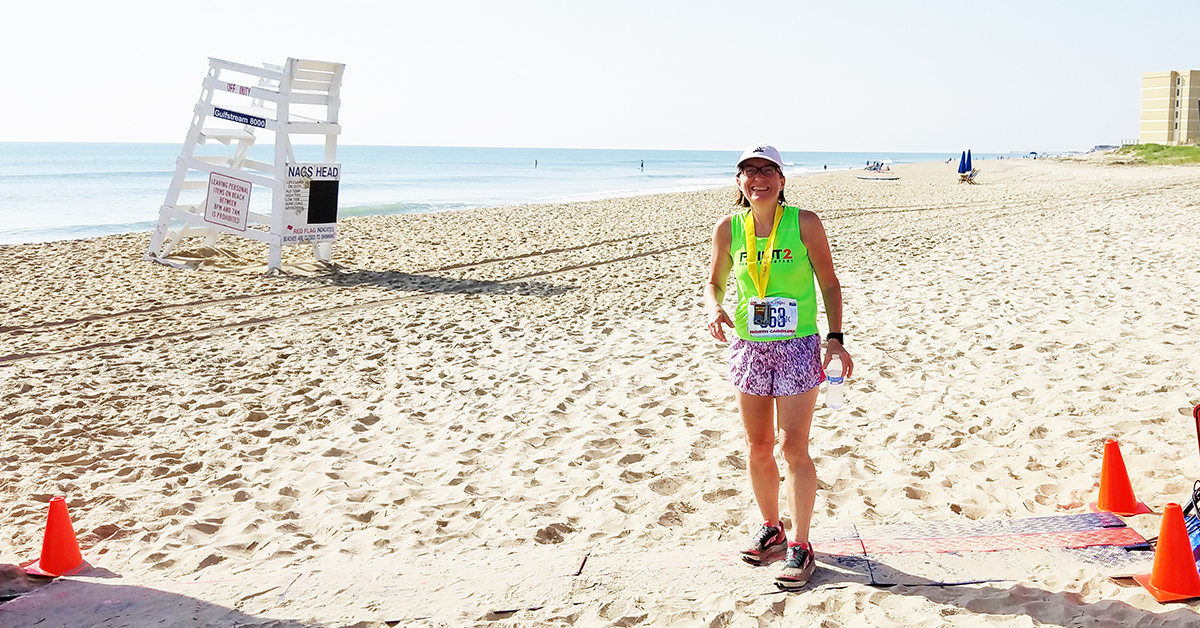 When I ask students for examples of leaders they admire, they frequently talk about a coach or someone who has helped them perform athletically. In this time of increasingly divided politics, they look to a different sort of role model. Who can blame them?
I recently ran the Corolla Lighthouse 5K, organized by the OBX Running Company. I've run this race along a stretch of North Carolina beach several times and always enjoy it. The heat and humidity can be oppressive, but in other respects, it's an ideal run. Flat! Mostly an out-and-back. It always attracts some cross-country runners vacationing in the Outer Banks with their families. They make the race exciting. The field has grown in the years I've run it, and that, too, is good to see: people who take the time to run with their families and friends while on vacation.
The well-organized race always has plenty of volunteers and sponsors, a testament to the leadership of race director Matt Costa and his spouse, who work hard to make the event a success. This year, I noticed Matt was constantly in motion before and after the race. He was an exemplar of leadership as "showing up," as my former colleague Joanne Ciulla likes to call it. Indeed, it was Matt who set the course (a wee bit shorter this year, in order to accommodate parking requests for state vehicles!), recruited and organized volunteers, announced all pre-race information and post-race awards, and so on.
After the race, Matt donned plastic gloves to slice watermelon, refilled the breakfast table with cereal and apples, and poured orange juice. In a post-race announcement, he asked runners to use recycle bins. Not five minutes later, I watched him pick a half dozen plastic water bottles out of a garbage bin and place them in the recycle container. He did so with no sign of disappointment, but rather with his cheerful attitude intact. He kept moving from one task to another, without missing a step.
A sure sign of a good leader, a leader who "shows up," is that they make others want to improve. This is something we aspire to with the Jepson School curriculum, stressing as it does the experiential element of learning about and for leadership as well as the many ways in which one might improve the world. There are, of course, many ways we can "show up." As for me, I spent some time picking up litter in Corolla after my race. When I did, I silently thanked the leader I had watched earlier that morning.
And whenever someone inquires about a race in the OBX, I will plug events organized by the OBX Running Company!
A leader by example: OBX Running Company director