---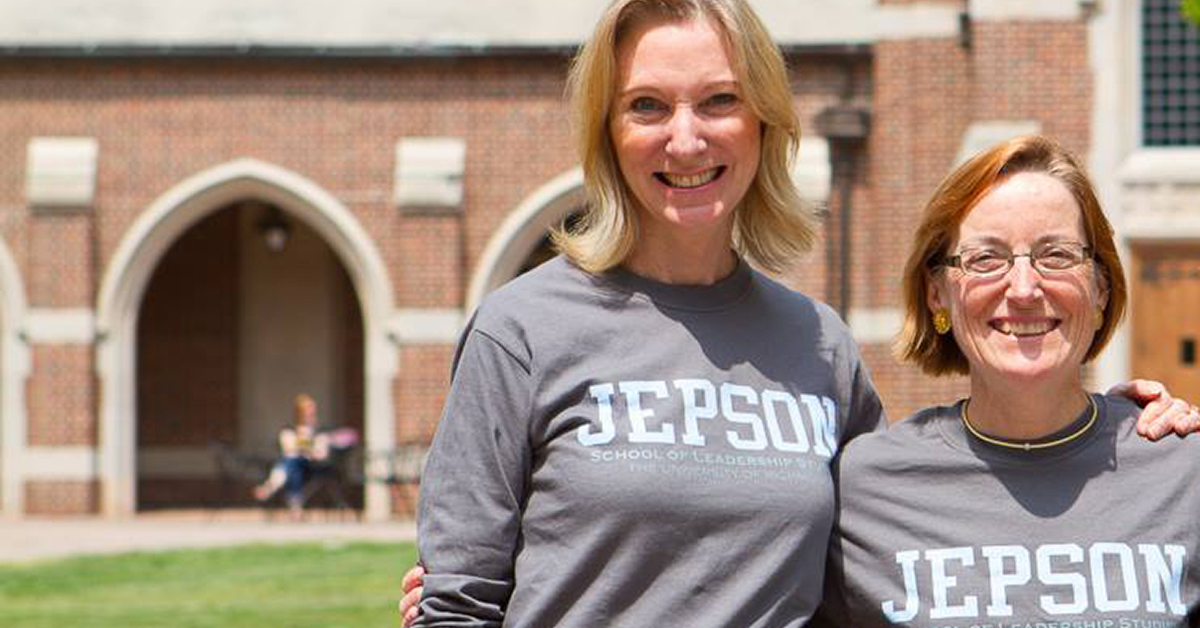 Earlier this year I had the opportunity to introduce Nancy Bagranoff at a luncheon attended by University of Richmond (UR) female leadership, including faculty, administrators, and trustees. I had mixed feelings about doing so—I am so pleased Nancy will soon return to the faculty after a highly successful nine-year stint as dean of UR's Robins School of Business. Yet, I admit to selfishly feeling sad to lose a wonderful decanal colleague and friend.
We Canadians rarely use the word friend. Most of us are acquaintances or co-workers. Nancy, however, has earned the moniker friend from this Canadian!
One challenge of being a dean is that one has to please so many groups—faculty, staff, students, alumni, boards, parents, vice presidents, presidents—and sometimes these groups don't see eye to eye. A second challenge, characteristic of UR, is that there are five, and only five, deans, so we have very few colleagues in a role somewhat like ours.
Nancy rose above these challenges. She is extremely social, yet she knows the boundaries any successful dean must maintain. And she mastered the delicate dance of keeping all happy, satisfied, and proud of UR and the Robins School.
When I arrived at UR, I was the only female academic dean—Andy Newcomb, Jim Narduzzi, Jorge Haddock, and John Douglass rounded out the group. I enjoyed working with them, but I was also delighted when Nancy arrived at UR in 2010, since she doubled the number of female academic deans!
Jim Narduzzi, Andy Newcomb, and I used to kid Nancy about how she was so incredibly optimistic. We came to appreciate, however, that she is no Pollyanna. She is always positive about Robins faculty, students, and staff, but she is also ready and willing to deal with difficult situations with grace, good judgment, and poise.
Nancy is tough. Nothing interferes with her focus and concentration.
Nancy is creative. She is not afraid of change. She hears new ideas and makes them happen, without fanfare or ado. When the deans were talking about the need for innovation, she launched the EY Innovation Lab, a space where students, faculty, staff, alums, and active entrepreneurs can come together to innovate and advance entrepreneurial ideas and enterprises.
Nancy gets things done. By talking to people. Listening. Grabbing on to good ideas. She fights appropriately for Robins students, faculty, and staff. She is a lived example of successful leadership.
I am grateful to know her and call her a friend.
Leading by doing: Lessons learned from a successful dean