Welcome
Welcome to Beyond Categories! The webpage for  Dr. Cindy M. Bukach's Cognitive Neuroscience lab at the University of Richmond.
Research conducted in the Beyond Categories lab is centered around five main themes: Expertise, Face and Object Recognition, the Other Race Effect, Prosopagnosia, and the PURSUE project. The focus of this research is interested in determining how task demands, stimulus properties, neural biases, social context, and personal experience interact and affect neural and behavioral performance. Our general projects seek to answer the following three questions:
What are the cognitive and neural mechanisms that underlie perceptual expertise for categories such as faces, cars, and language?

How does expertise develop and what determines how expertise transfers between categories (for both object categories and languages)?

How do perceptual and social factors interact to produce the other-race-effect (better recognition for own than other race faces)?
Here in the lab we use both behavioral measures (typically computerized tasks), and electrophysiology (i.e., EEG). The EEG equipment measures changes in scalp voltage that reflect underlying neural activity. As neurons respond to events and task demands, the electrical signals produced by the neurons can be measured by sensors placed on the scalp, resulting in a wave that fluctuates between negative and positive polarity at each sensor. This enables us to detect the underlying neural responses that are not obvious in behavioral measures alone.
Additionally, we hope to build our own database of face stimuli. Since the lab has recently relocated to a renovated space in Richmond Hall, we are currently working on developing the photolab and recruiting participants. We hope to recruit professional actors to be photographed and become a part of our compiled stimuli set.
Congratulations to Kendall Stewart and Dr. Bukach for their publication in the Frontiers in Psychology Journal! Their publication, Using Collaborative Models to Overcome Obstacles to Undergraduate Publication in Cognitive Neuroscience, addresses a need for better...
Timeline – Our Lab in Motion
Christopher Cotter, Jane Song, Pascaline Munezero, and Kendall Stewart presented their research at the PSYC300 Final Poster Session and End-of-Year Celebration. These students did a fantastic job with their posters and we're very excited to see them continue their projects!
Chris and Jane's poster title: Uncovering the Neural Source of the Angry Black Bias through Electrophysiology: Data Preprocessing Steps
Pascaline's poster title: A Quick Read: Affective Empathy Reduces the Time to Recognize Identity in Video Morphs
Kendall's poster title: Interactive Neuroscience: Creating a Database to Demonstrate Difficult Concepts through Student-Faculty Collaboration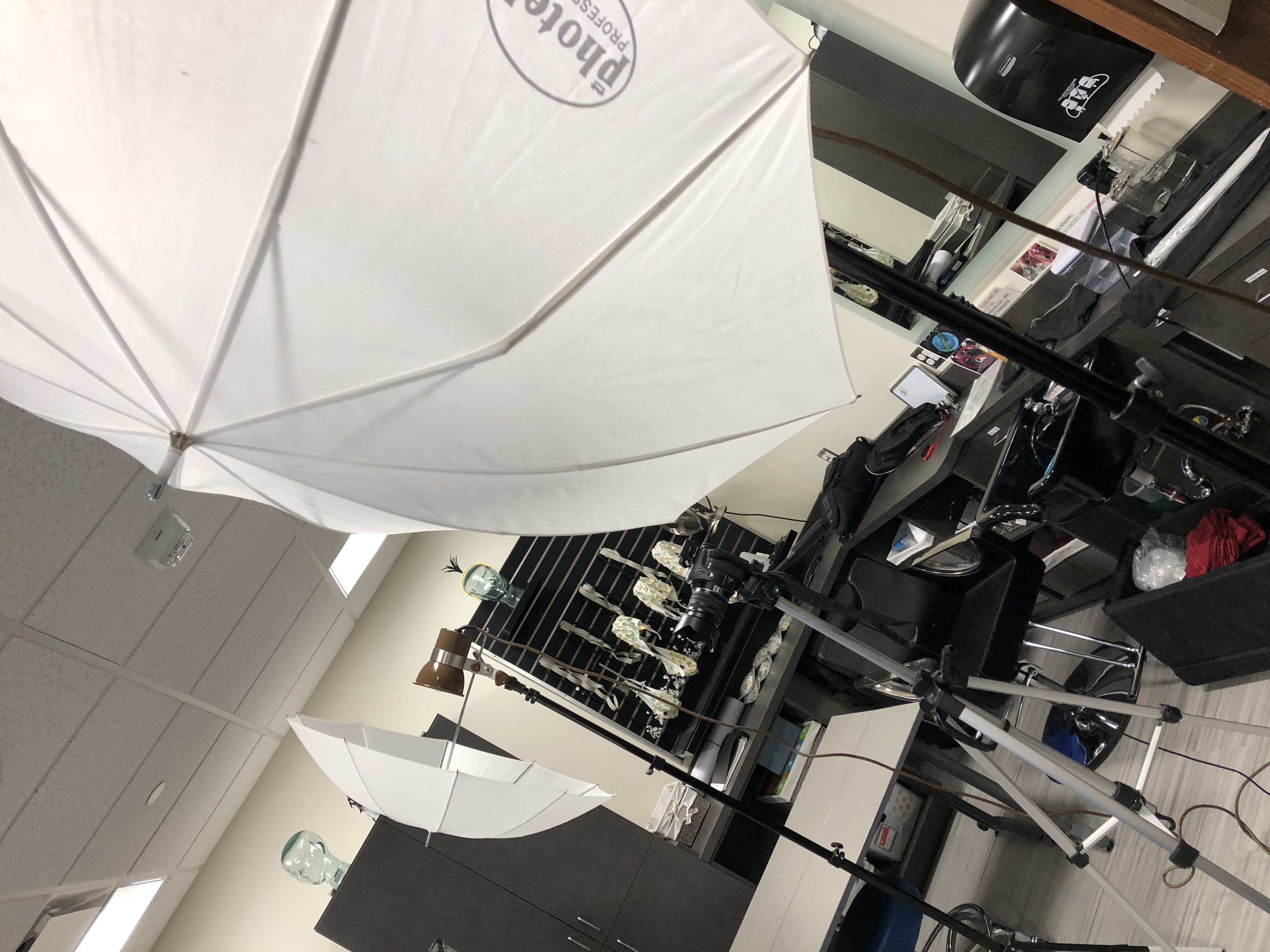 Today our lab members took portrait photos in the lab. One thing that we emphasize in the Beyond Categories lab is a professional experience. The photos we took today are on our website, but can be used by lab members for their own professional development. Check the Our Team page to meet our lab members!
We split into two teams and made a couple of masterpieces!
Team 1: Frosty the Snowman
Team 2: Minions
Our judges declared that the Minions were more creative, but the Frosty's murder really brought mystery and intrigue to an otherwise fanciful abode – with competing strengths, it was declared a tie!
*Special thanks to our judges: Karyn Kuhn and Dr. Jane Berry!