Hi All!
We are very excited to say it is going to be a very busy time in the SAL this summer! We always have a variety of interesting and innovative student research projects underway in our little corner of the International Center, but this year we're packed to the brim! In addition to research projects being conduced by Natalie Somerville,Heather Courtenay and Kerry McGowan, we have four students taking part in our S4 Summer Intern program. These geographers will be building their skills through a variety of long term and short term projects designed to help our "clients" and partners over the summer. Stay tuned to the SAL blog as we bring you exciting updates on their work and progress!
Some of the things to look forward to:
-Database to help inform the creation of conservation easements for the Capitol Region Land Conservancy
-Uploading data to The GARDEN Project, a statewide collaboration between universities and VGIN
-Continued research on environmental impacts of the proposed Atlantic Coast Pipeline
-Mapping of local trails with Terrain 360
-Updating and expanding the UR Campus Tree Map
-Proposal for a new National Natural Landmark at Bear Rocks Preserve (Natalie Somerville)
-Natural Resource Conditions Assessment of Booker T Washington National Monument (Heather Courtenay)
-Analysis of Solar Energy Development in the US and Mexico (Kerry McGowan)
For now enjoy one of the first tasks completed by our excellent interns, a map of the construction zones and associated road closures on the UR campus over the summer.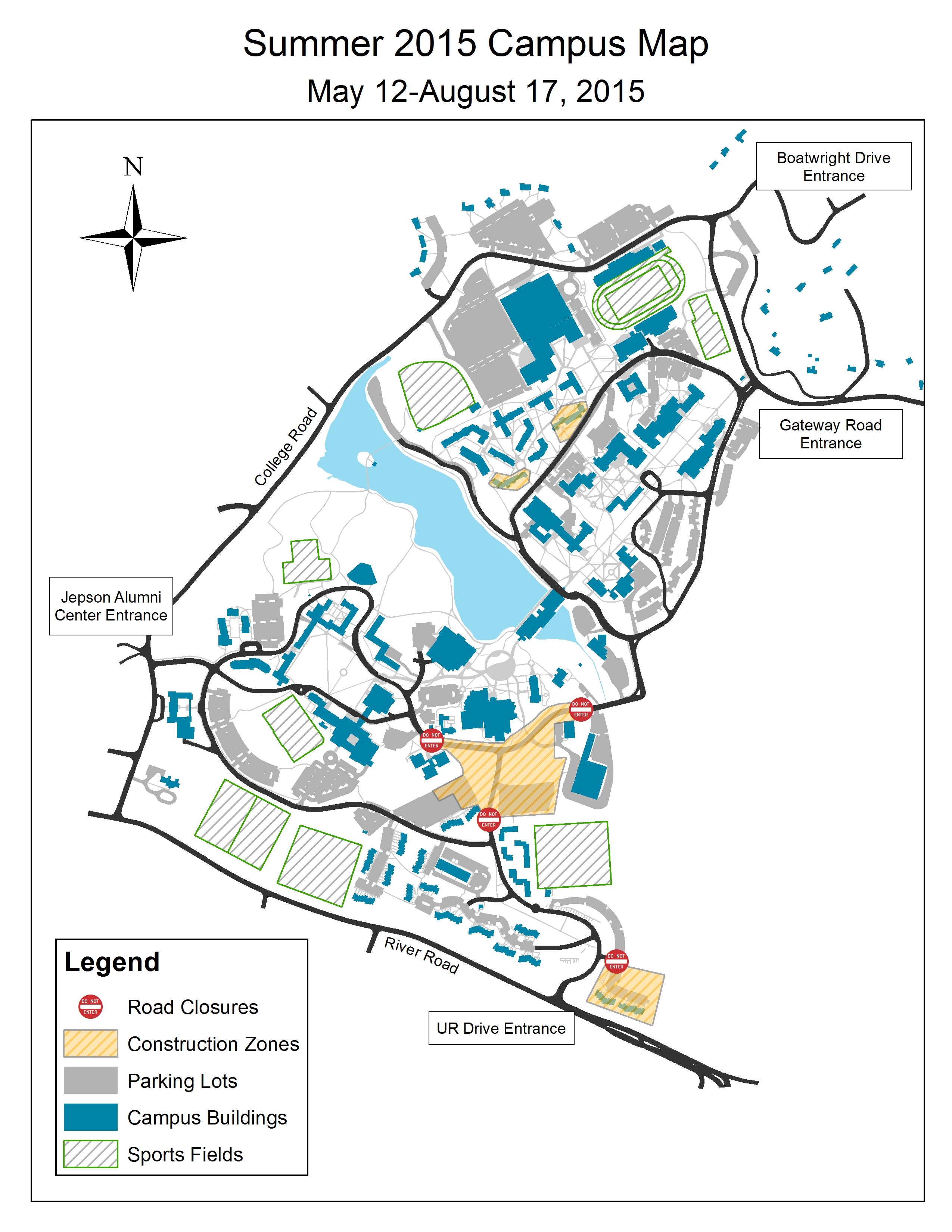 Hope to see you back on the SAL Blog soon!
Taylor Holden