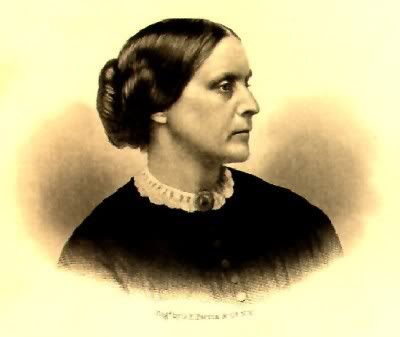 Susan B. Anthony (1820-1906) was a civil rights leader that played an important role in the 19th century women's suffrage movement. Although she died fourteen years prior to its passing, her work was pivotal to the 19th Amendment, which gave women the right to vote. The resources posted below are intended to be used in an elementary level classroom to teach students the significance of Susan B. Anthony's life and work.
(VA Social Studies SOL 2.11)
Text Annotations-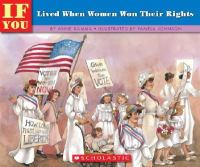 If You Lived When Women Won Their Rights
by Anne Kamma
A story that allows readers to find out what life was like for girls during the suffrage movement. Along with Susan B. Anthony, you meet other figures of the movement such as: Elizabeth Cady Stanton, Sojourner Truth, and Alice Paul.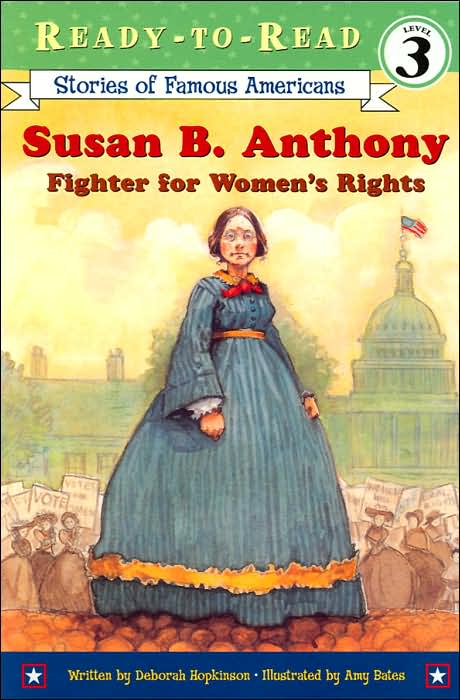 Susan B. Anthony: Fighter for Women's Rights
by Deborah Hopkinson
A quick and easy to read book about the like of Susan B. Anthony. It follows her from her Quaker upbringing to her teaching career and beyond.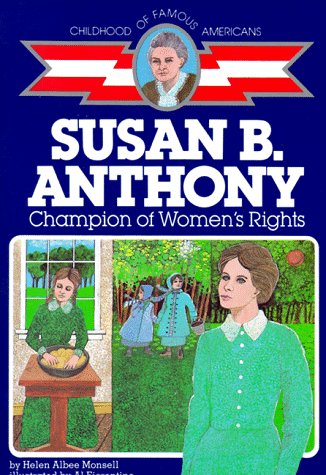 Susan B. Anthony: Champion of Women's Rights
by Helen Albe Monsell
This is a great book for higher level readers. It follows Anthony throughout her life and the difficulties she had in.

Susan B. Anthony: A Photo-Illustrated Biography
by Lucile Davis
This is a book that shows the life of Anthony in photographs. It is a great resource for early readers that is simple and to the point.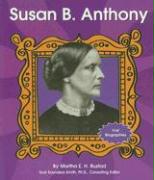 Susan B. Anthony
by Martha E. H. Rustad
This is a great book that provides a time line of the important events in Anthony's life. It also provides a summary of what was covered on the last page.
Web Annotations-
Not For Ourselves Alone- The Story of Susan B. Anthony and Elizabeth Cady Stanton
This is a site that can used to explore what it was like to be a kid back in the early 19th century.
Girls Explore Susan B. Anthony
A short, easy to understand biography on Anthony.
Susan B. Anthony- Garden of Praise
Provides a slide-show on Anthony's life.
Kids.Net.Au- Susan B. Anthony
This site provides a short bio on Anthony's life along with interactive links.
Women's Fight for the Vote: The Nineteenth Amendment
This site provides an overview on the creation and passing of the 19th Amendment.
Susan B. Anthony Coloring Pages
This site provides many different printable pages to use as handouts in the study of Susan B. Anthony.
Susan B. Anthony Resources
This site provides different links to information about Anthony and a few lessons plan from multiple grade levels to use in the classroom.

Susan B. Anthony Day
This is a lesson plan that is intended to be used on Susan B. Anthony's birthday, February 15th, which is now a commemorative day to remember the great leader and work she did for the women's right movement.
Susan B. Anthony House
This is a link to Anthony's home located in Rochester, New York. It is now a historic landmark and tourist destination that provides information on Anthony's life.