Over the long course of musical history, there are just a few artists that were electric, captivating, and unique enough to be considered true musical icons. From Amadeus Mozart to John Lennon, to Kanye West, these performers are all too rare in the music industry. However, once in a while, the world is blessed with an all-time great. One example of a musical icon that many find to be of particular importance is that of Freddie Mercury. 
Born Farouk Bulsara in Zanzibar in 1946, he was born to Parsi-Indian parents and attended boarding schools in British India for the majority of his youth. His parents say he speaks fondly of his time at boarding school, but the always private Freddie never publicly spoke on it. In 1964, amid the Zanzibar Revolution, the Bulsara's moved to Middlesex, England, when Freddie was just eighteen years old. In 1969, after years of writing and studying music, Mercury met future Queen bandmates Brian May and Roger Taylor playing with their band "Smile" in a bar, before officially joining the band in 1970 and convincing Brian May to change the band's name to Queen1"Freddie Mercury," December 9, 2020, https://en.wikipedia.org/wiki/Freddie_Mercury.. (Featured Below is Mercury as a child and Mercury in his later teen years)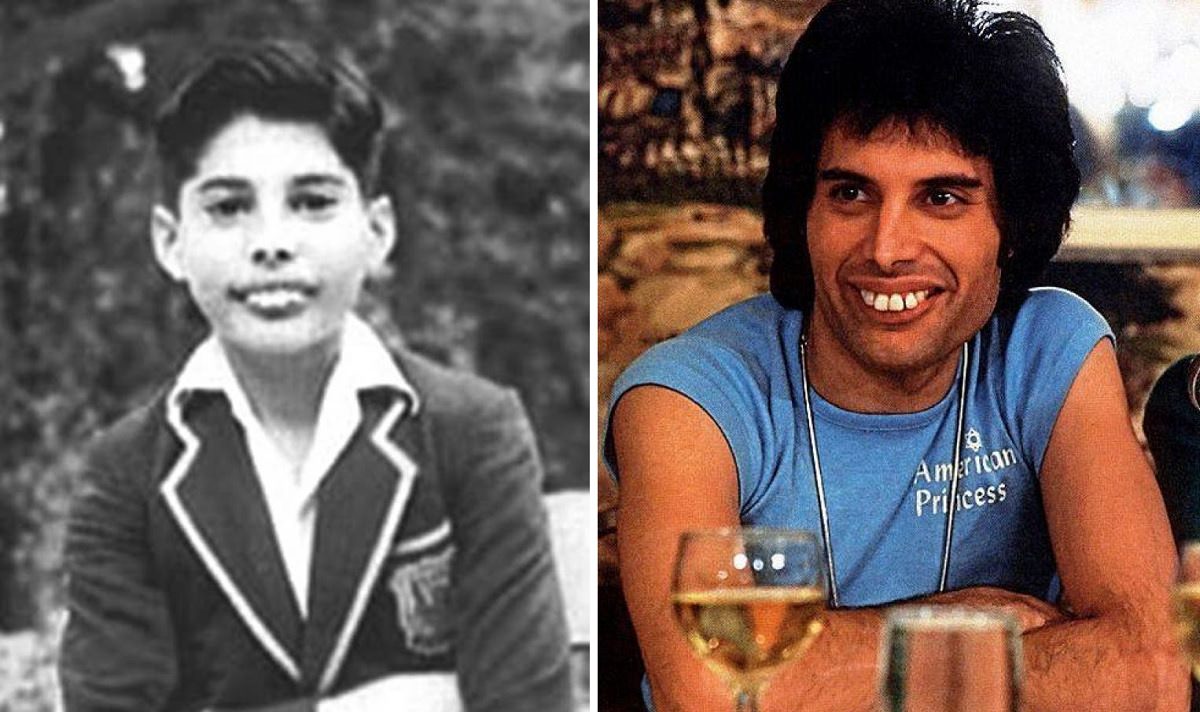 Queen would go on to be wildly successful in the following years, and they became one of the most well known and celebrated rock bands of all time. Their accolades include dozens of tracks that charted on the billboard top 40 (including six #1 singles), numerous gold and platinum certifications, and an induction into the rock and roll hall of fame in 2001. Several of their tracks such as "We Will Rock You," "We Are the Champions", "Somebody to Love," and "Bohemian Rhapsody" are considered classics and are must-know music to this day.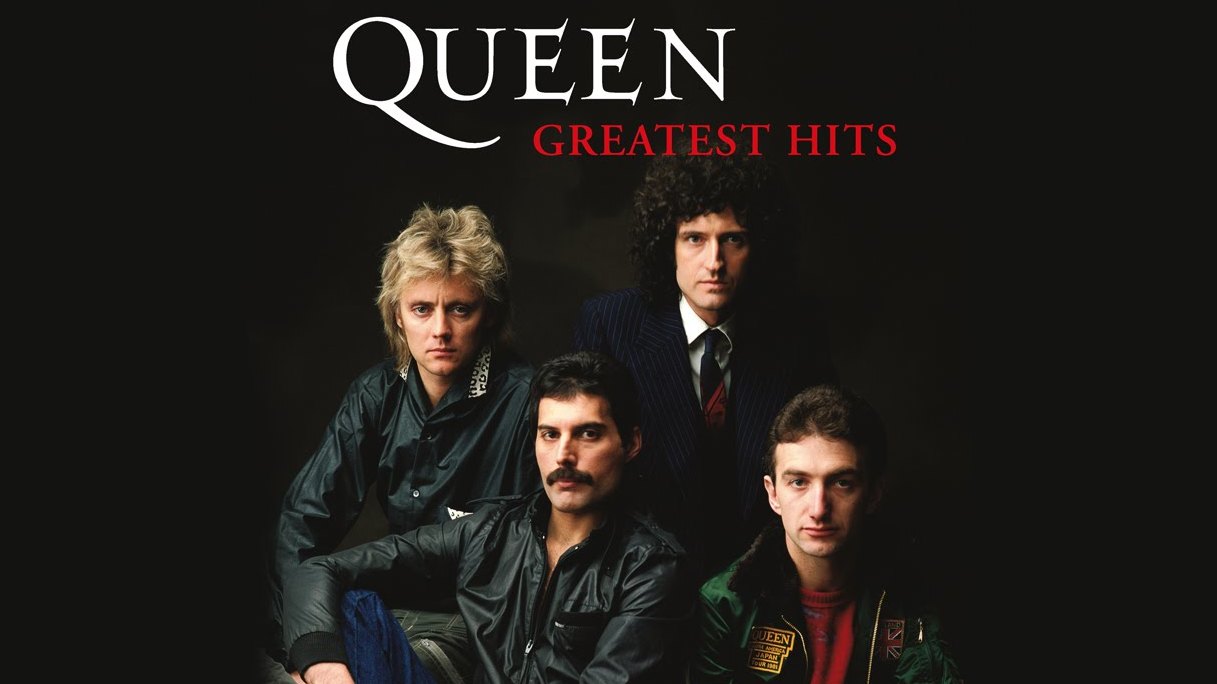 Much of the band's success was the result, in large part, of Mercury himself. Not long after the band's formation, he became known worldwide for his vast vocal range, energetic stage presence, sometimes outlandish camp/flamboyance, and his captivating and personal songwriting. Couple this fame and admiration with the fact that Freddie was a homosexual, and it becomes clear that Freddie is a definitive example of a queer icon… right? Well… when it comes to Freddie Mercury's status as a gay icon, there is quite the controversy. To explore where he may come up short as a gay icon in some people's eyes, we must rewind and look at his personal life. 
Firstly, it is essential to understand that Freddie was always very secretive about his personal life. So much so that he rarely agreed to interviews and, when prompted about his relationships, sexuality or family, would often dodge the questions. One famous example of this occurred when music magazine NME asked Mercury in 1974, "So how about being bent?" (essentially asking if Mercury had previously been sexually active with other men), Mercury replied: "You're a crafty cow. Let's put it this way: there were times when I was young and green. It's a thing schoolboys go through. I've had my share of schoolboy pranks. I'm not going to elaborate further."2Nick Levine, "Who Was the Real Freddie Mercury?," BBC Culture (BBC), accessed December 10, 2020, https://www.bbc.com/culture/article/20191010-who-was-the-real-freddie-mercury. On another occasion, when asked a similar question, he playfully responded: "I'm as gay as a daffodil, my dear!"3Nick Levine, "Who Was the Real Freddie Mercury?," BBC Culture (BBC), accessed December 10, 2020, https://www.bbc.com/culture/article/20191010-who-was-the-real-freddie-mercury. Here, naturally, he deflected with humor. However, these answers are representative of a much more critical point overall. When asked about his sexuality or personal life, Mercury would rarely give a firm answer while he was alive.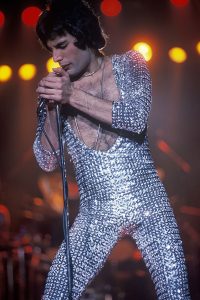 Due to his secretive nature when asked personal questions, it is safe to say that much of what we know about Freddie is pretty vague or, in many cases, did not come out until after his death. As a result, many of his relationships were not widely publicized or well known. Freddie's unwillingness to confirm his sexuality is a significant source of controversy as to whether or not he should be considered a gay icon. The fact that he never came out in support of the LGTBQ community4Sara Kettler, "The Complicated Nature of Freddie Mercury's Sexuality," Biography.com (A&E Networks Television, June 12, 2020), https://www.biography.com/news/freddie-mercury-sexuality., much less confirmed his own sexuality, is a major pitfall for some people, and in their eyes, disqualifies him from being viewed as a queer icon. 
However, to put it frankly, Freddie's secretive nature on this topic was bred from necessity. For the vast majority of Freddie's life, including when he rose to fame, it was not widely accepted to be a homosexual at all. At the time, it was still considered a disability, a disease, and a tragedy. Therefore, in order to be successful, Freddie needed to keep his sexuality quiet, or he more than likely would not have been successful as he was.
Furthermore, very few musicians were outwardly queer and still managed to find success in this period. David Bowie had come out as bisexual in 1972, but he had the fallback of being married with a wife and kids at the time5Nick Levine, "Who Was the Real Freddie Mercury?," BBC Culture (BBC), accessed December 10, 2020, https://www.bbc.com/culture/article/20191010-who-was-the-real-freddie-mercury.. Therefore, in order for Freddie to come out and be openly gay, he would have to sacrifice his career. If he had come out during that period, he would probably never have found the success he did. Therefore we would not even be afforded the luxury of discussing a gay man who was as in the spotlight as Freddie Mercury was in his prime.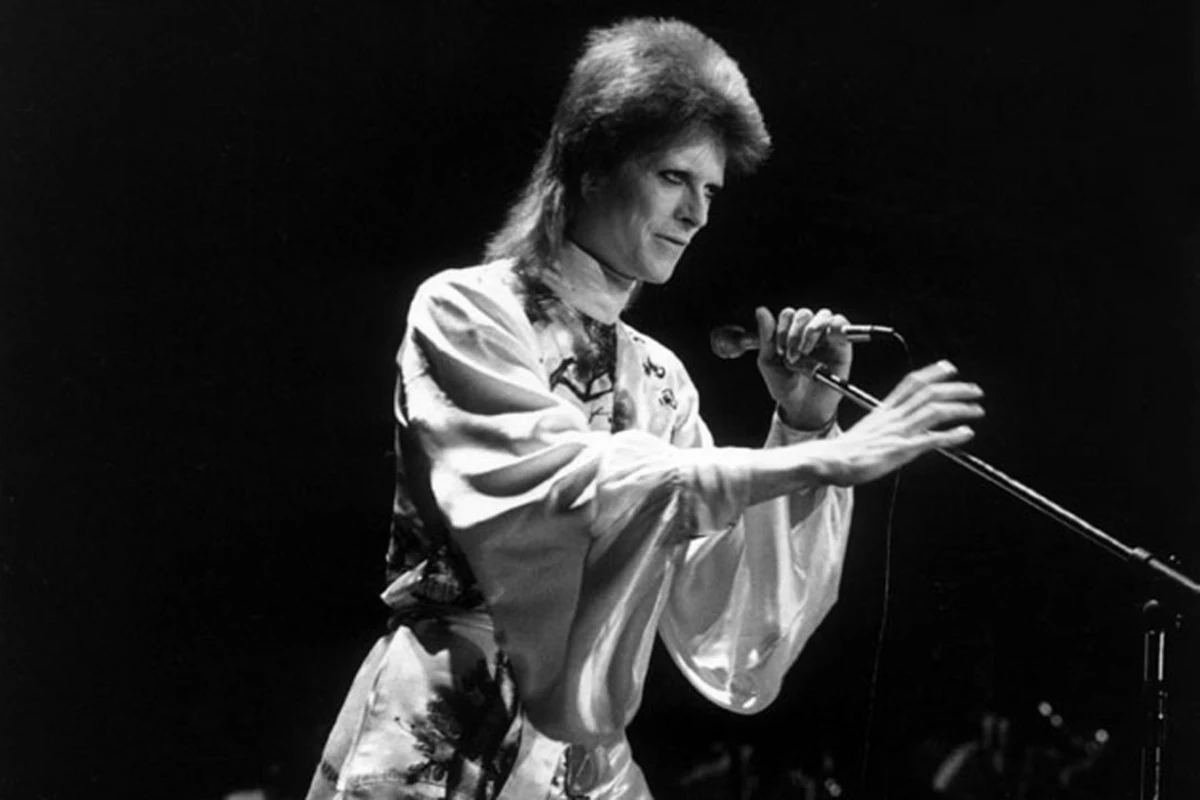 Freddie held this secretive mindset with several aspects of his past, including his cultural origins. As was mentioned previously, Freddie attended boarding school in India for much of his youth and lived in Zanzibar until he was 18. Eighteen years is quite a substantial amount of time to spend in a country before making the switch to a whole new culture, yet these details from his past rarely came up publicly. Much like his unwillingness to discuss his sexuality, his secretive nature about his cultural past was bred from necessity. In the same way that being LGTBQ could derail one's career in this period, being from a brown family would almost certainly make it harder for Freddie to achieve success. Therefore, as was the case with his homosexuality, Freddie hid his cultural origins from the public.
Freddie's name change is further evidence that Freddie felt he needed to hide his browness to succeed. The name change occured when the Bulsara's moved to England, and Freddie felt he needed to fit in. On that day, Farrohk Bulsara changed his name to Freddie Mercury. Queen Guitarist, Brian May, said in a documentary made in 2000 that "changing his name was part of him assuming this different skin, I think it helped him be this person he wanted to be. The Bulsara person was still there, but for the public he was going to be this different character, this god."6Nick Levine, "Who Was the Real Freddie Mercury?," BBC Culture (BBC), accessed December 10, 2020, https://www.bbc.com/culture/article/20191010-who-was-the-real-freddie-mercury. 
Many theorize that this suppression was not a subconscious tactic by Freddie and was instead a very intentional move. Queer Musician Leo Kalyan said of Mercury's name change, "There was no room for brown people in the Western music industry, and Freddie kind of knew that. He basically had to masquerade as a white man to succeed."7Nick Levine, "Who Was the Real Freddie Mercury?," BBC Culture (BBC), accessed December 10, 2020, https://www.bbc.com/culture/article/20191010-who-was-the-real-freddie-mercury. 
In addition to the fact that he never confirmed his sexuality or discussed his personal life out of pure necessity, there are still several reasons that Mercury could be considered a queer icon. Perhaps the most substantial piece of evidence for this was his flamboyance and camp on stage, as well as the high heights of fame that he managed to reach. Even though Mercury kept his personal life quiet off stage, on stage, he was wild, eccentric, loud, and he often used the music and his performance as a means to express himself. He often dressed very exotically, moved in non-masculine ways, and subverted one rock star cliche after another while being nothing but himself on stage. For many members of the LGTBQ community, coming to terms with their true selves can be one of the more challenging aspects of their life. For Freddie to go onstage and embody his true self with 100% transparency must have been incredibly inspiring for the LGTBQ community members. This quote from the BBC sums up Mercury's role well. "Freddie Mercury was the queer, South Asian frontman of the band who released one of rock's most iconic singles, and the best-selling album in UK chart history."8Nick Levine, "Who Was the Real Freddie Mercury?," BBC Culture (BBC), accessed December 10, 2020, https://www.bbc.com/culture/article/20191010-who-was-the-real-freddie-mercury. The mere fact that he was able to become this successful, as a gay man in that time period, is perhaps his biggest achievement.
Beyond his expression of himself onstage, Mercury could be seen as a queer icon in yet another aspect. While many consider that he never came out to be a disservice to his status as a queer icon, I see it as just the opposite. By dodging questions in interviews and simply never giving his sexuality the time of day to the public, In 1992, John Marshall of Gay Times wrote of Mercury's refusal to confirm his sexuality to the public: "[Mercury] was a 'scene-queen', not afraid to publicly express his gayness but unwilling to analyze or justify his 'lifestyle' … It was as if Freddie Mercury was saying to the world, 'I am what I am. So what?"9"Elisa – My Reviews and Ramblings," reviews_and_ramblings | Freddie Mercury & Jim Hutton, accessed December 10, 2020, https://reviews-and-ramblings.dreamwidth.org/3360640.html. To Mercury and many members of the LGTBQ community today, it does not and should not matter if an individual is queer. It is merely one aspect of their personality. It does not define them, so why should the mere label dictate such importance? By simply being himself and refusing to explain why he was that way, Freddie embodied queer acceptance of oneself. Therefore, while it may remain a point of controversy to some, I believe Freddie's bravery to be 100% himself without offering any justification for his personality grants him status as a queer musical icon.
| | | |
| --- | --- | --- |
| 1. | ↑ | "Freddie Mercury," December 9, 2020, https://en.wikipedia.org/wiki/Freddie_Mercury. |
| 2, 3, 5, 6, 7, 8. | ↑ | Nick Levine, "Who Was the Real Freddie Mercury?," BBC Culture (BBC), accessed December 10, 2020, https://www.bbc.com/culture/article/20191010-who-was-the-real-freddie-mercury. |
| 4. | ↑ | Sara Kettler, "The Complicated Nature of Freddie Mercury's Sexuality," Biography.com (A&E Networks Television, June 12, 2020), https://www.biography.com/news/freddie-mercury-sexuality. |
| 9. | ↑ | "Elisa – My Reviews and Ramblings," reviews_and_ramblings | Freddie Mercury & Jim Hutton, accessed December 10, 2020, https://reviews-and-ramblings.dreamwidth.org/3360640.html. |