Broadcom Revises Merger Offer in Massive Qualcomm Project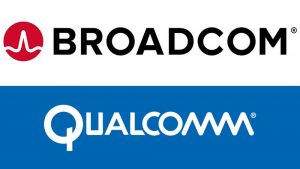 On Monday (February 5) Broadcom Ltd. Announced a revised offer for its proposed merger with Qualcomm Inc. The massive $121 billion tag ($82/per share, of which $60 would be paid in cash and $22 in Broadcom stock to Qualcomm shareholders) would make this the largest tech deal of all time. As this is not a project the Broadcom corporate finance team takes lightly, it offers valuable insight into Project Management.
An initial offer from to the Singapore-based chipmaker was first announced on November 6 for only $103 billion. Even at $103B a deal this large would almost certainly require months of working with one or more trusted investment banks (in this case: J.P. Morgan, Deutsche Bank, Morgan Stanley, and others) to model and make predictions for the successful completion of the merger. Project Management tells us that projects have five stages: Defining, Organizing, Planning, Monitoring, and Controlling. Each of these stages is important, and each applies to this merger.
In defining the project, Broadcom would likely have approached the banks with an idea similar to a Project Objective Statement. The statement would have outlined a timeline for the deal–with this new offer, the firm promises to pay a fee if the deal is not closed in 12 months or less from the date of an agreement.
The organization stage of the project would again happen largely in conjunction with the advising investment banks. The bank would have worked with the corporate finance group at Broadcom to talk about its goals for the deal and to determine exactly what steps will need to be taken to ensure that the project is successful. Planning the deal would be almost entirely the banks' job: how much to offer, how to pay for it, and calculating how long the bank needs to finish the work. Start and finish times are derived from similar deals–though none are strictly comparable as this is the largest tech deal ever–and reasonable deadlines are estimated.
Monitoring for a project of this size is absolutely critical. With such a vast amount of capital at stake, any delay or hitch in the process could cost Broadcom millions or more. Modeling is the most important factor in this stage: analysts at the banks will work around the clock to double and triple check that any iteration of the deal is accounted for.
As the deal is still in its infancy stages, controlling is a relatively unimportant stage. Managing Directors and other upper management staff at banks will control their analysts to ensure timely delivery of work and presentations. The CFO and other staff members at Broadcom will want to be sure that banks are working efficiently, and will certainly request reports and updates throughout the life of the deal.
Though still in its early stages, the Broadcom/Qualcomm merger is a massive and wholly important deal for the tech sector. Qualcomm's stock fell Monday when the new offer was proposed (not to mention the broader pullback that affected almost every sector), but its stock rebounded and closed Tuesday up over 2%. The project will likely take at least another year to complete, and thus requires a careful eye from management until its completion.