January 18/Initial Blog/MGMT 340
The Panmore Institute is an online organization of authors from various disciplines, with particular interest in business management, leadership, and related areas. Panmore.com is a curated online publishing platform. They use a different set of criteria for evaluating operations management competitive priorities vs. the ones in the textbook. Their criteria overlap with the competitive priorities in the textbook as shown below.
Textbook
Panmore Institute
Cost – Low Cost Operations
Process and Capacity Design
Quality – Top Quality
Quality Management
Quality – Consistent Quality
Quality Management
Time – Delivery Speed
Supply Chain Management,

Scheduling

Time – On-time Delivery
Supply Chain Management, Maintenance
Time – Development Speed
Design of Goods & Services
Flexibility – Customization
Design of Goods & Services
Flexibility – Variety
Inventory Management
Flexibility – Volume Flexibility
Inventory Management
Location Strategy
Layout Design & Strategy
Job Design & Human Resources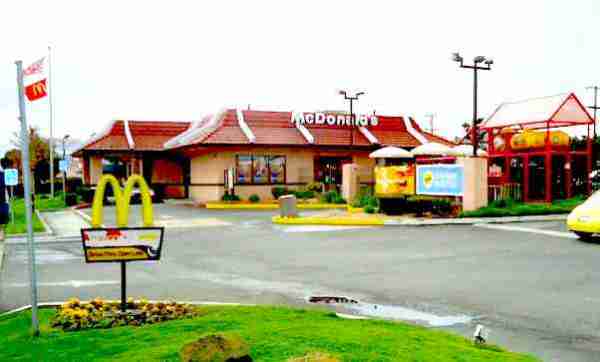 Panmore has evaluated a number of business for operations management strategies.  Their analysis of McDonald's Operations Management is at this link: http://panmore.com/mcdonalds-operations-management-10-decisions-areas-productivity.  Read the analysis of McDonald's operations management strategies and then read one more analysis from the companies listed on the right-hand column (for example: Costco, Tesla, Ford, Pepsico, Whole Foods, Nike, Toyota, Burger King, Wendy's, etc).
To get familiar with the blogging process, please respond to one of the following questions in your blog response and then respond to at least two other student's responses. You may have to post your response and then return to respond to other student's posts. Do not wait until the last minute to make your first response. [This is the one and only time that you will need to respond to other student's comments. After this inital blog, please reply to posts from other students.]
All of the questions could show up on a test.
Feel free to add more media links in your reply in order to support your response (picture, video, url link, graphs, etc).
When would one list of criteria for competitive priorities be preferred vs. the other list? Share a situation where the textbook list might be more or less useful than the Panmore list and explain why. It could be one of the other companies from the Panmore site, a company you have worked for or interned for, or a company that you have read about.
Why do the Panmore author's say the following about McDonalds? What concepts have we learned about so far that could be useful in analyzing productivity and performance?
"McDonald's maintains effective policies and strategies for the 10 strategic decisions of operations management to maximize its productivity and performance as a global leader in the fast food restaurant industry."
Pick one criteria area from the lists above and compare/contrast how McDonalds applies this criteria vs. the other company you read about. Give examples of similarities and differences. Explain why you think this criteria area is important to McDonalds' overall business success.
Define process, operations and operations management. What processes are described in the Panmore post?  Explain how the competitive strategies that McDonalds uses are connected to the management of their processes and operations in a way that allows the company to be successful.