---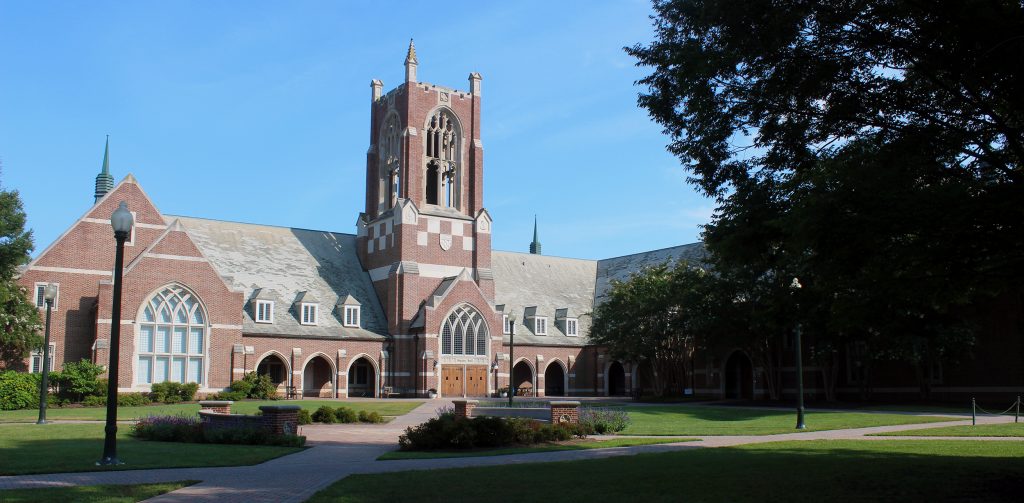 We are less than a week away from Move-In Day for the Class of 2022. This year, more than 11,800 students applied for about 800 spots — an 18 percent increase in applications in one year. As you would expect, the Class of 2022 is diverse and has an exceptional academic standing, measured by GPA, test scores, or high school curriculum.
I've already had the pleasure of meeting some of these talented students at welcome events with Dr. Crutcher and University of Richmond colleagues this summer. I asked these future Spiders about their academic interests, why they chose the University of Richmond, and whether they have registered (or plan to register) for a leadership studies class. While my observations are obviously highly unsystematic, they're nevertheless revealing:
They know about Jepson!
Some students tell me that they plan to major (or minor) in leadership studies. Others plan to major in some other area, but find the Jepson School intriguing. Many plan to choose another academic path altogether.
I tell any student (and parent) who will listen that the University of Richmond will brilliantly accommodate whatever their interests are. The faculty, both at Jepson and across the University, are our strength. Of course, I remind them that leadership pairs well with many other majors — our partnership with the School of Arts & Sciences for the Science Leadership Scholars program is just one example!
In medio stat virtus.
Newly admitted students have a sense that the University of Richmond is academically demanding. They also, however, look forward to participating in social, artistic, or athletic activities while at the University, and they are convinced that they will find welcoming friends and colleagues at UR.
They are ready!
Speaking with the newest Spiders, I hear the eagerness in their voices, and I can sense their excitement at the prospects ahead. Their parents, too, are excited, even as they realize that life at home will soon change entirely.
Welcome to the Web, Class of 2022!
Welcome to the (Jepson School) Web!