---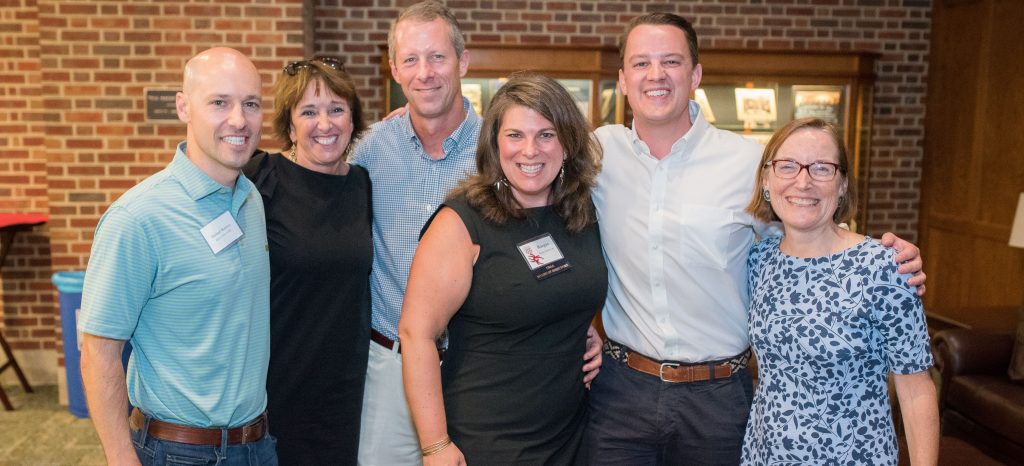 Reunion Weekend is one of the most fun celebrations of the year at Jepson. In addition to chatting with friends, I enjoy learning more about how Jepson alumni apply their leadership skills upon graduation. In particular, the Jepson School faculty honored three alumni this year for their accomplishments in education, public service, and healthcare.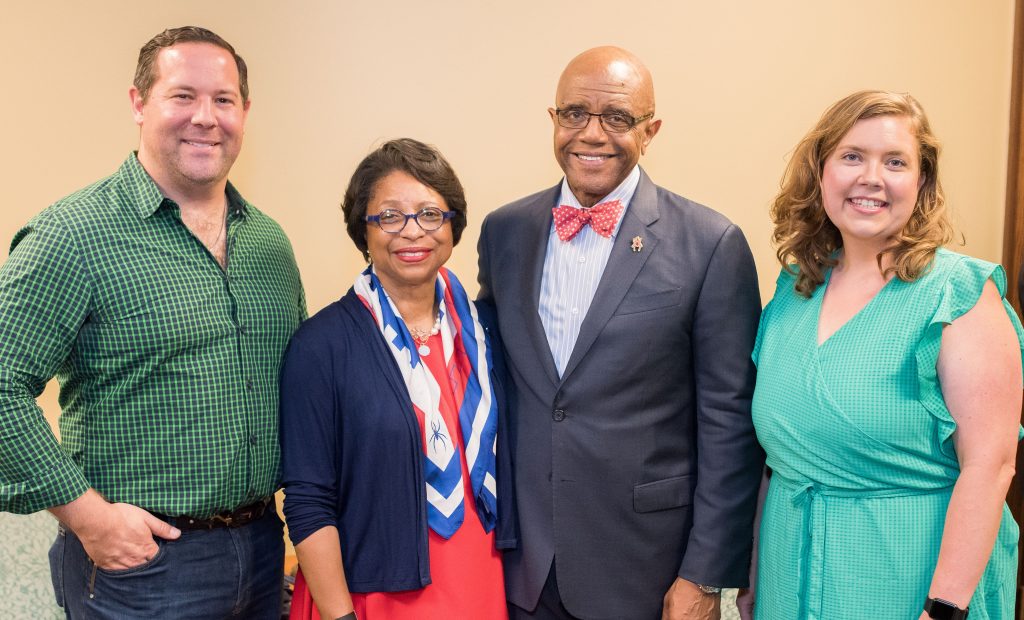 Allison DuVal, '08, began her career in education by joining Teach For America, where she taught second grade in a Title I elementary school for three years. Currently, she is in her fourth year of teaching in one of the 15 largest school districts in the United States. Her middle school students consistently place in the top five in the county and her childcare program ranks first. She was elected by her peers as her school's Teacher of the Year. Allison says that teaching is her way to create a more just civil society, and that by working in public education, she aims to promote equitable access and opportunity for all.
Maurice Henderson, '97, is the chief of staff and director of strategic initiatives for the Office of Portland Mayor Ted Wheeler. Before this appointment, he oversaw maintenance and operations, internal business services, transit and permitting, as well as asset management, for the Portland Bureau of Transportation. Previously, he served in executive leadership roles for the past three mayors of Washington, D.C. In accepting his award, Maurice, a member of Jepson's Executive Board of Advisors, said, "Since I graduated from Jepson, I've endeavored to live its mission of engaging society in an ethical and effective manner by leading and living a life of consequence."
Patrick Oliver, '98, helped establish the EMT program while still an undergraduate at the University of Richmond. Upon graduation, he attended the Medical College of Virginia at VCU, completed his residency in emergency medicine, and worked in Richmond as an emergency physician. After doing so for eight years, he recently opened his own practice in Arlington, Va. His clinic specializes in ketamine infusions for individuals who have treatment resistant depression and suicidality. He is presently the only physician in Virginia offering this burgeoning area of medicine.
These are just three examples of how Jepson alumni use their leadership skills to make the world better. Another 1,400 alumni, prepared with an education "for and about" leadership, are now contributing in their communities and organizations. So to all Jepson alumni reading this: Please send me your news! I look forward to learning about each and every one of you.
Reunion Weekend and alumni accomplishments