---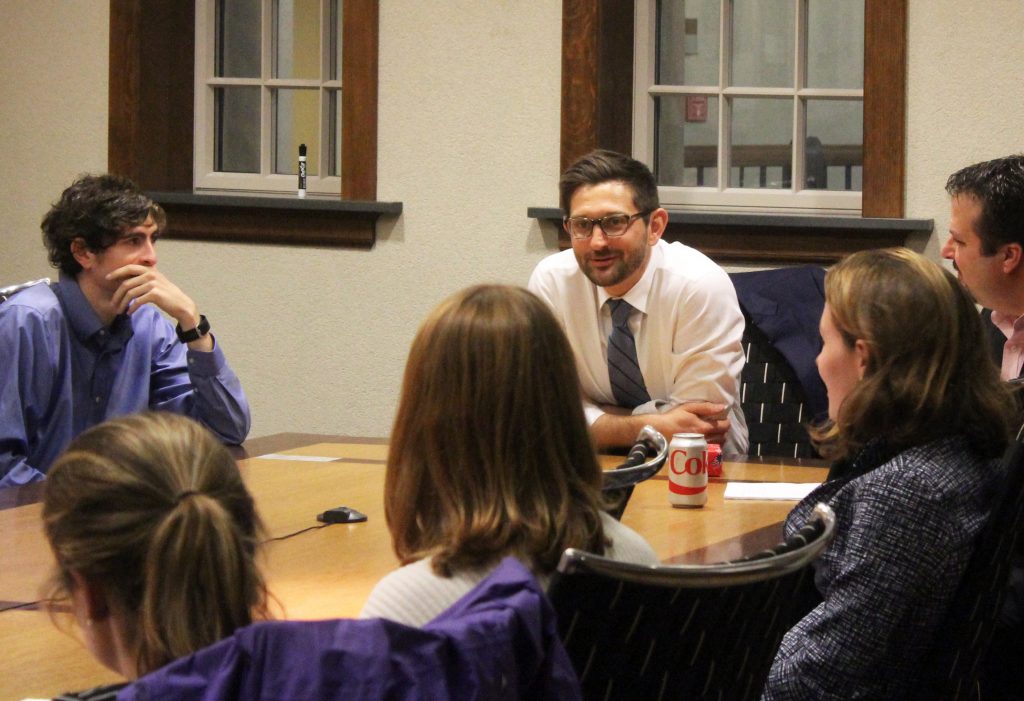 On the heels of a most successful year at the helm of the Toronto Football Club, University of Richmond alumnus Tim Bezbatchenko, '04, recently returned to campus for a dialogue about leadership. Tim, who — it's no coincidence — minored in the study of leadership, shared key leadership insights that are applicable to any field. The conversation ranged from technical details relating to the organizational structure of soccer — the League is a single entity — to the finer points of how technology has leveled the playing field for North American teams' scouting success.
Move from the individual to the collective.  Leading requires cultivating a certain amount of agreement among individuals. Unlike many sports, soccer does not use set plays, meaning collective decision-making is exceptionally important. Tim described how seemingly small gestures, such as celebrations, improve collective decision-making. In fact, the team is now looking at ways to improve player cognitive skills in order to give them an edge on the playing field!
Build a culture of trust instead of fear.  Leaders who take over in the course of instability may encounter a culture of fear. Change creates worries about job security and that, in turn, creates a zero sum mentality (I'll say or do anything in order to make sure I thrive irrespective of whether other team members suffer). Tim's advice was to overcome worries through small steps followed by a larger one. Speaking with team members, convincing them that their families would be welcome in Toronto, is an example of one such small step that is an important part of the job.
Work to establish stability in the midst of change.  A leader must inspire employees to improve constantly and must help employees embrace abrupt change when needed. Yet some constants will remain. Leaders, players, and staff will excel if they recognize what is worth keeping — the things that unite them — while allowing for change. Tim stressed that processes to manage change are important. While no one can know what injuries might emerge during a season, processes to manage how the organization continues to field the team in the event of absences, help the group face these challenges.
Encourage mistakes and experimentation.  Leaders should encourage people to experiment, and subsequently, to fail and learn from failures. Tim stressed that mistakes are just mistakes if players and staff don't reflect on what works and what doesn't and improve their decision-making skills over time. Experiments go hand-in-hand with a healthy culture of innovation and entrepreneurship. The leader's role is to make sure that everyone involved feels able to imagine what is possible.
Leadership on and off the field