There and Back Again: A Personal Geographical Narrative
My interests in geography began at a young age when my best friend and I would pore over maps and point out all of the remote places we would explore when we grew up: the Northwest Territories, the Congo, Franz Josef Land, the Amazon. This spirit of exploration was reinforced by summers as a camper and counselor in the Appalachian Mountains. Later, at Middlebury College, I continued my explorations and human-environment interests by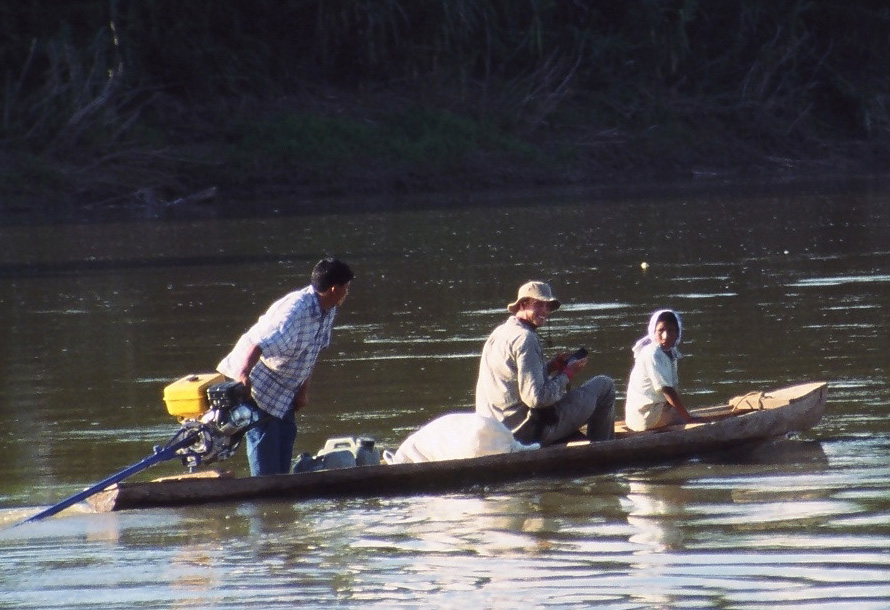 majoring in Spanish Literature, writing my thesis on Horacio Quiroga (the Jack London of Latin American literature), and spending a year abroad in Spain. During my year abroad I visited Morocco and got hooked on the excitement and challenges of travelling in a less familiar cultural landscape. I returned to Morocco every break that year, the last journey ending on the edge of the occupied Western Sahara. My thirst for far off places continued as a year later I joined the Peace Corps and served two years as a rural youth educator in Zacapa, Guatemala. There I lived by the Rio Hondo and hiked to several small villages each week to teach children reforestation and organic gardening. I enjoyed teaching, and on my return from Guatemala became a high school Spanish/Sculpture teacher and basketball and soccer coach at Gilman School in Baltimore, Maryland. Following a few years of teaching, leading summer trips to Honduras, and exploring Central and South America in my free time, I became hooked on the landscapes of tropical Latin America and decided to learn more.
Shortly thereafter, the University of Florida accepted me into their Master's program in Latin American Studies and I began training in their tropical conservation and development program. This interdisciplinary program allowed me to bridge the natural and social sciences, develop skills in remote sensing and mapping technologies, reach fluency in Portuguese, and conduct fieldwork along the western edge of the Brazilian Amazon. At Florida I discovered the discipline of geography and found an academic home for my fascination with exploration, the environment, and other cultures. Thus, my master's thesis was titled Geography in the Jungle: Investigating the Utility of Local Knowledge for Natural Resource Management in the Western Amazon. During fieldwork I worked in a rubber tappper community trying to get on the official map and realized the complexities of mapping, borders, and scale, and their relevance to the success of conservation, sustainable development, and the livelihoods of local people. I decided to investigate these problems further for my doctoral research in the University of Texas' department of Geography and the Environment, and began research on the Amazon borderlands straddling the international boundary between Peru and Brazil. This research fulfilled some of my boyhood dreams, as I had the opportunity to map a proposed national park from a helicopter, journey by boat into the territory of an uncontacted indigenous group, and hike along the trails of indigenous hunters, illegal loggers, and drug traffickers. My dissertation, Overcoming Marginality on the Margins: Mapping, Logging, and Coca in the Amazon Borderlands, provides a window into the contest for resources in this poorly understood region, but much work remains to be done.  Now, I find myself having come full circle, as a geographer and professor at the University of Richmond I am still poring over maps, but now instead of my best friend I am accompanied by my students. There is still much to explore!
Family
I am blessed with a beautiful wife, energetic daughter and cheerful son:  Leigh, Ruby, and Felix respectively.
Ruby, Felix, Leigh, David and Anaconda in the Peruvian Amazon.