Funciones: Features
Go to Descripción del proyecto: Project Description
Descripción del proyecto: Project Description
Somos tres estudiantes y una profesora de la Universidad de Richmond. Creamos este proyecto durante la pandemia para ofrecer recursos educativos a niños y familias bilingües.

We are three students and one professor from the University of Richmond. We created this project during the pandemic to create educational resources for bilingual children and families.
Go to Los Videos: Videos
Los Videos: Videos
En esta página pueden encontrar videos con lecturas bilingües para cada grado. Cada video es interactivo y tiene actividades de comprensión, vocabulario y reflexión. Todos los videos siguen las pautas curriculares de K-12 del Departamento de educación de Virginia.

On this page, you can find bilingual literature videos for every grade. Each video is interactive and has comprehension, vocabulary and reflection activities. All of the videos follow the K-12 curriculum guidelines of the Virginia Department of Education.
Bienvenidos: Welcome
¡Bienvenidos a nuestro sitio web! Aquí, puedes encontrar recursos de aprendizaje bilingües que hemos creado. Tenemos una descripción de nuestro proyecto, enlaces directos a nuestros videos de YouTube, actividades, el enlace a nuestro canal de YouTube: Español en la Comunidad, imágenes de los miembros de nuestro equipo con una breve biografía de cada una de ellos y un dirección de un correo electrónico con comentarios o preguntas. Si quieres, puedes compartir el enlace a nuestro sitio web con tus amigos. ¡Esperamos que lo disfrutes!



Welcome to our website! Here you will find bilingual learning resources we have created. We have a description of our project, direct links to our YouTube videos, activities, the link to our YouTube channel: Spanish in the Community, pictures of our team members and a biography about each of them, and a place to email us with comments or questions. Please feel free to share our website with your friends. Enjoy!
Karina Vazquez
Asesora de la Facultad: Faculty Advisor
Karina Elizabeth Vázquez has a BA in Sociology from the University of Buenos Aires and a doctorate in Latin American literature from the University of Florida. She directs the Spanish Community-Based Learning Program at the University of Richmond (Virginia). Is the author of Fogwill: Realismo y mala conciencia (Circeto 2009), Aprendices, obreros y fabriqueras: el trabajo industrial en la narrativa argentina del siglo XX (Biblos 2013), co-editor of Insomne pasado: lecturas críticas sobre Latinoamérica colonial. Un homenaje a Félix Bolaños (F&G 2016), and the translator to Spanish of the graphic novel Darkroom. A Memoir in Black and White, by Lila Quintero-Weaver (UA Press 2018). She has published extensively on Latin American, particularly on Argentine narrative, Peronism, labor, film, and pedagogy. She loves working with her students and the community on cultural projects.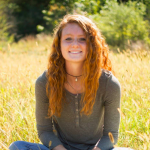 Lindsey Barnard
Estudiante: Student
Mi nombre es Lindsey Barnard. Estoy en mi tercer año en la Universidad de Richmond. Mi especialidad académica principal son los estudios globales. Creo que es importante hablar en idiomas diferentes para abogar por la inclusión y tolerancia de todos.
Leah Kulma
Estudiante: Student
Me llamo Leah. Quiero ser una profesora de español. Estoy estudiando español y educación. Es tan importante cerrar las brechas de lenguaje para relacionar y entender a más personas.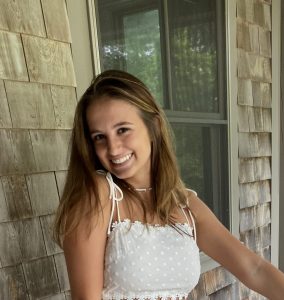 Olivia Vandervelden
Estudiante: Student
Mi nombre es Olivia Vandervelden. Estoy en mi segundo año en la Universidad de Richmond. Estoy estudiando psicología, liderazgo, y español. Creo que es importante dar las mismas oportunidades a todos los niños en las escuelas, independientemente de su primer idioma.
Videos más recientes:
Most recent videos