by Rebecca Pinsky (L'22)
1L Summer Employment: One, San Francisco, CA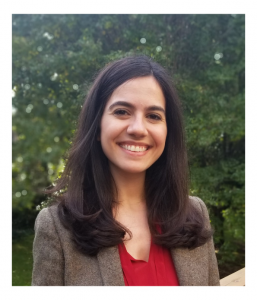 I worked for 4 years between undergrad and law school and made a point during that period to get to know the people I worked with. When it came time to look for a summer internship, I reached out to that network and let them know I was in the market. A lawyer I worked with connected me via email with the general counsel of a digital banking startup. After I mentioned that I was looking for an internship, she mentioned that she could use an intern. It was informal—her company didn't even have a job listing yet. After our initial back-and-forth, I didn't hear back for weeks! I was getting SO anxious because the role seemed perfect. I followed up every two weeks, even when I didn't get replies. Two follow up emails later and I had an interview! The rest is history.
My work experience prior to law school was in San Francisco, and so was my internship, which is far from my hometown of Richmond, VA. There is so much to gain from pushing beyond your comfort zone and "starting over" in a major city. It is hard, for sure, but so enriching. If you're game for it, I also recommend exploring the startup world. The company I worked for is an early-stage startup, so the legal team is small and had lots to do, which meant I got to work on substantive projects right away. Plus, when the summer ended, I was asked to continue on part-time. In my experience, effective networking necessitates that you are honest, interesting, and earnest. People want you to remember details about their lives if you've met them before, they want to hear the cool things you're thinking about, and they want to feel that you contacted them because you care deeply.
Advice for First Years: Ask your CDO advisor to review your resume and cover letter(s) over and over again until you both feel comfortable with the end result. Don't be afraid to ask your advisor "why" if you don't understand or agree with a suggestion, but make sure that you are not blocking out criticisms that can help you be better. In my experience, if your paperwork is in order and you are confident, kind, and curious, people will want to invest in your future. Take them up on it!
Do you have a Tale from the Trenches? Please share your tips and advice on the employment search! Email lawcareerdevelopment@richmond.edu.