Spice and Cheetah: Girl[s] Power[s] the Market
At least since the "Beatlemania" craze of the 1960s1, the passionate fervor of young female fans has posed a challenge to society. How seriously should these fans be taken and what if any broader meaning can be found in their voices? These questions arose again a generation later within the context of Third Wave feminism that sought simultaneously to diversify perspectives while struggling to find merit in popular culture.
The Spice Girls' 1996 single "Wannabe" combines a traditional pop music form with rap and an upbeat tempo to produce an accessible entry to the 1990s Third Wave feminism. The Spice Girls' success among young female fans, as a result of their individual identity, explains the rise of a tween market for commercial successes like Disney's Cheetah Girls, who model specific characters and identity, in the early 2000s, whose song "Cheetah Sisters" replicates "girl power" through the use of similar musical elements.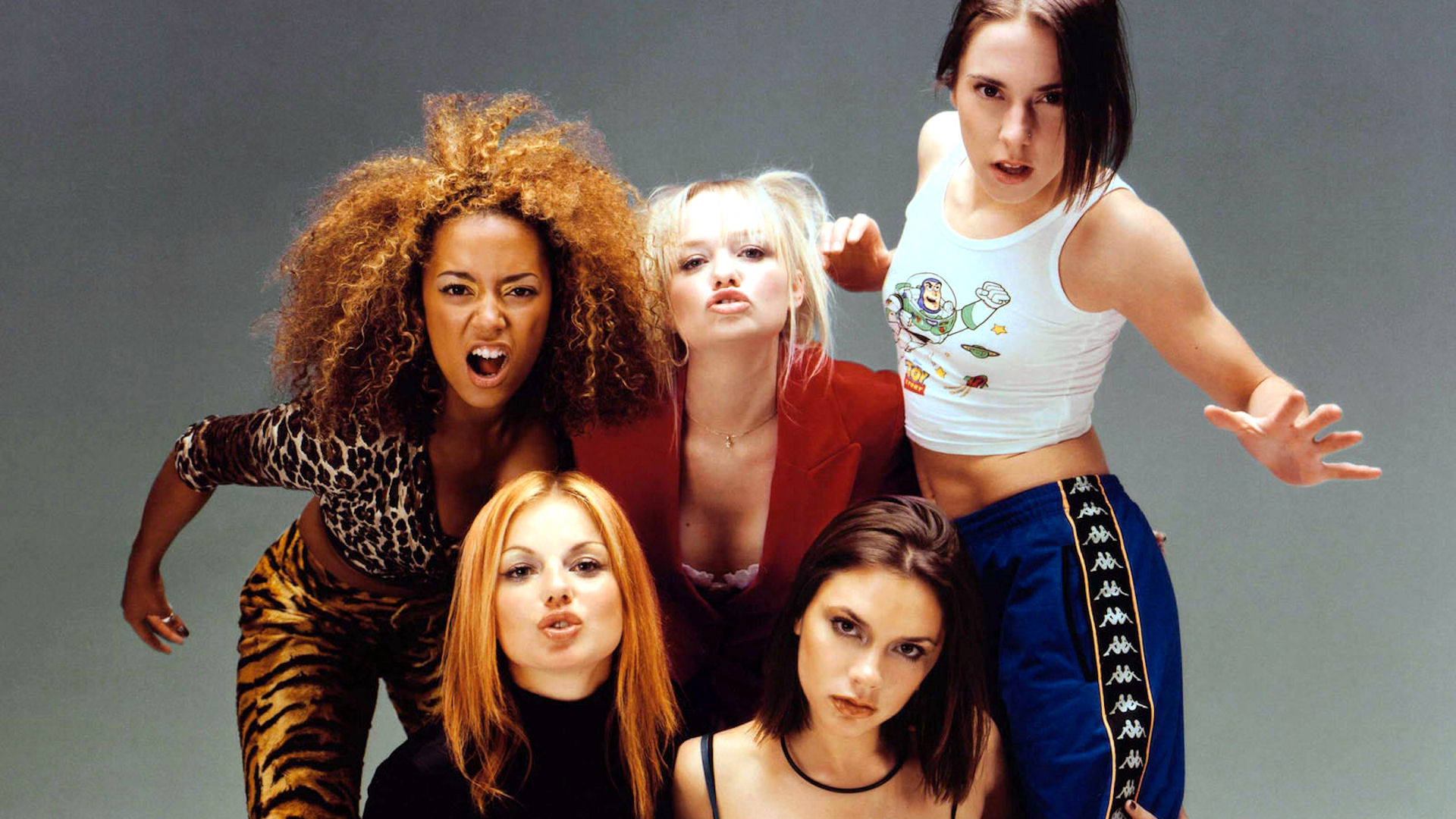 Top photo2: A photo of the Spice Girls taken during promotion for their first album, Spice.
Bottom photo3: A photo of the Cheetah Girls taken during the shooting of their first film, The Cheetah Girls. They are wearing their trademark differently colored, cheetah print velour sweat suits.
Barbara

Ehrenreich

, et al., "Beatlemania: Girls Just Want to Have Fun," 87.

The Curious Londoner

, "20 Things 90s Kids Will Remember."

AnythingDiz, "The Cheetah Girls… Where Are They Now?" 2012.