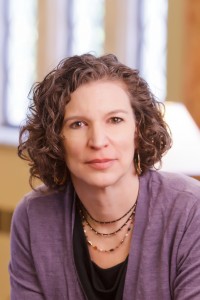 Elisabeth R. Gruner
Associate Dean of Arts & Sciences
Associate Professor of English
University of Richmond
In the dean's office, my areas of focus include faculty development, the humanities, new faculty orientation, and new and revised course proposals. I am also the point of contact for chairs & faculty in Division I (tripartite).
In addition to my duties in the dean's office, I teach Children's Literature, Victorian literature (especially fiction), and  Creative Nonfiction writing. My special interest right now is children's and young adult literature and literacy. You can find more information about my research and my courses by clicking the tabs above.
Since the fall of 2013 my teaching duties have been limited to one course per year or fewer. In the spring of 2016 I taught English 203, Children's Literature. The central question of the course was "Why should children read?" What is special about reading? What is special about children? Do they really require different reading materials, and if so, why and what should it be? We couldn't answer all of these questions–people have been asking them for a long time, after all–but we gave it our best shot, and the students' digital stories and blog posts provide at least one set of answers.
In the fall of 2013 I taught, along with my colleague Abigail Cheever, English 297, Genre & Mode: Romance in Fiction and Film. I have also frequently taught a first-year seminar called "Twice-Told Tales: Fairy Tales in Literary and Popular Culture." The course is a "case study" of several tales–"Cinderella," "Little Red Riding Hood," and "Beauty & the Beast."
In spring 2012, I taught a Junior/Senior seminar called "Reading Reading:  Metafiction and Intertextuality in Literature for All Ages." This class is about how books figure within books—especially, how reading and literacy figure within novels for children, young adults, and adults. What do books tell us about themselves? Do they teach us how to read? Do they comment on each other? This class and the children's lit class from fall 2012 both reflect my current research interests as well.
In fall 2011 I taught one section of English 203, Children's Literature.
In spring 2011, I taught English 298: The Literary "I": Self and Identity in Nineteenth- and Twentieth-Century Literature.
In the fall of 2010, I taught an earlier version of Twice-Told Tales.
Until May of 2013 I blogged regularly for Inside Higher Ed's Mama, PhD group blog.  My posts, with the title "Mothering at Mid-Career," usually went up on Tuesdays.
Until June of 2009 I  wrote a bimonthly column, Children's Lit Book Group, at LiteraryMama.  The column focused on reading children's books (and consuming children's media, such as film) as a parent. Column archives are linked from the main page.