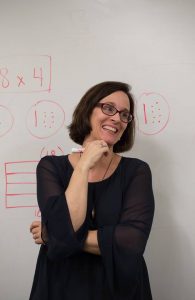 My name is Tricia Stohr-Hunt. I am a member of the faculty of the School of Arts and Sciences at the University of Richmond, where I have the distinct honor and pleasure of preparing future teachers.
This site is a place for students to access materials related to my classes and for others to learn more about me and what I do.
If you have questions or comments, please send them to me at the e-mail below.
pstohrhu (at) richmond (dot) edu
Here is my contact information.
421 Westhampton Way
North Court,Education Department
University of Richmond, VA 23173

Telephone: 804.289.8432
Fax: 804.287.6369