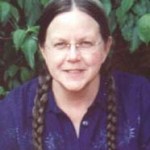 A guest post by Jane Crouse of the National Storytelling Network
We live in story like a fish lives in water. We swim through the words and images siphoning story through our minds the way fish siphons water through its gills. We cannot think without language, we cannot process experience without story. Christina Baldwin, StoryCatcher: Making Sense of Our Lives through the Power and Practice of Story
The National Storytelling Network (NSN), based in Jonesborough, TN, brings together and supports individuals and organizations that use the power of story in all its forms. We advocate for the preservation and growth of the art of storytelling. With the theme of Story: Seed of Creativity, the 2013 National Storytelling Conference will be held in Richmond this year on August 1-4. The conference will examine and celebrate "the power of story in all its forms," honoring our collective and diverse creativity through story. Plant a story seed, grow a dance, a film, a symphony, a video game…the possibilities are endless! Story is the foundation of all the arts, the seed of creativity. Storytelling is the root of film and theatre, dance and music, visual arts, and, of course, literature and the spoken-word tradition.
The annual conference provides opportunities for story practitioners to share and learn a myriad of ways in which the use of story can strengthen and transform communities and lives in the diverse fields of education, health care, historic and cultural preservation and business, to name a few. The Youth, Educators and Storytellers Alliance (YES!) pre-conference will be of particular interest to educators. The Alliance advocates for and offers support and resources in storytelling to mentors, educators and storytellers who work with young voices from early childhood through adolescence. Educators can integrate storytelling into reading, language arts, math, science and social studies while teaching the Virginia Standards of Learning.
Do you have a workshop or panel idea that explores the conference theme of Story: Seed of Creativity? If so, please consider submitting a proposal. The guidelines are available on the conference website, given above. The deadline for workshop proposal submission is November 15, 2012. Perhaps your interest leans more toward performance. Then you might consider applying for the NSN Conference Fringe, where you can present your most compelling, riskiest, experimental or work-in-progress storytelling.
Be part of the National Storytelling Conference this summer. Come discover that the shortest distance between two people is a story. Muriel Rukeyser said that 'the universe is made of stories, not atoms." A universe awaits you at the National Storytelling Conference. Come grow with us. We Grow Storyellers!