New CDs for October 2015
Classical
J.B. Cramer – Studio Per Il Pianoforte (84 Etudes in Four Books)
Brahms & Reger – Sonatas For Clarinet And Piano
William Lawes – The Royal Consort
Jane Austen Entertains – Jane Austen Entertains: Music From Her Own
Library
Jane Austen's Favourite Music – Jane Austen's Favourite Music: Songs, Piano & Chamber Music from Jane Austen's Own Music Collection
Jane Austen Piano Favourites – Jame Austen Piano Favourites
Entertaining Miss Austen – Entertaining Miss Austen
The Flautadors Recorder Quartet – Cynthia's Revels
Alan Feinberg – Fugue State
Chou Wen-Chung – Eternal Pine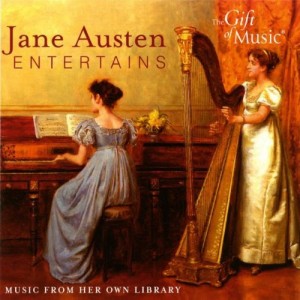 Vocal/Opera
Thomas Arne- Artaxerxes
Mary Jane Newman – Jane's Hand: The Jane Austen Songbook
Loyset Compere – Compere: Magnificat, Motets & Chansons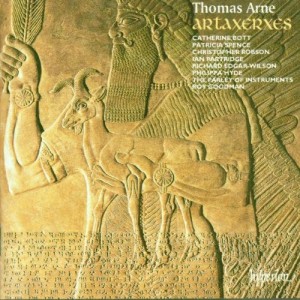 Pop/Rock/Country
Peggy Lee – Miss Peggy Lee
Harry Nilsson – The Point
Harry Nilsson – Pandemonium Shadow Show, Aerial Ballet and Arial Pandemonium
Ballet
Harry Nilsson – Nilsson Schmilsson
The Honey Dewdrops – Silver Lining
Now That's What I Call New Wave 80s – Now That's What I Call New Wave
80s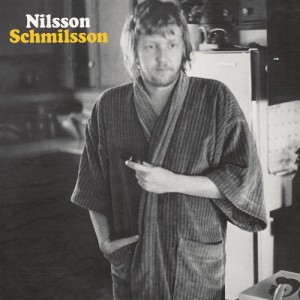 Jazz
Herbie Hancock Septet – Herbie Hancock Septet Live at the Boston Jazz
Workshop
Sam Most – From The Attic of My Mind
Terell Stafford – Brotherlee Love: Celebrating Lee Morgan
Jule Styne – Scott Hamilton Plays Jule Styne
Fred Hersch – Solo
Lafayette Harris Jr. – Trio Talk
Jazz at Lincoln Center Orchestra with Wynton Marsalis – Live In Cuba
Charlie Haden – Tokyo Adagio
Eric Alexander – The Real Thing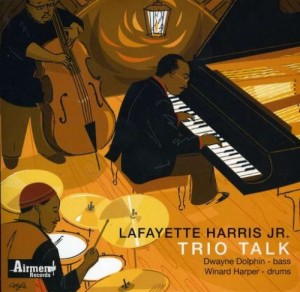 World/Folk Music
Music Rough Guides – The Rough Guide to the Best Arabic Music You've Never
Heard
The Moving Violations – Faster Than A Walk: New England Contra
Music
Marti Nikko & DJ Drez – Dreaming In Sanskrit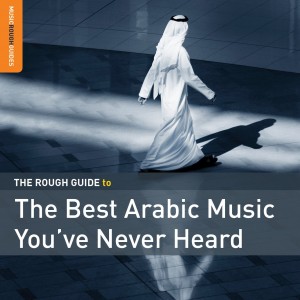 Electronic Music
Bang On A Can All-Stars- Field Recordings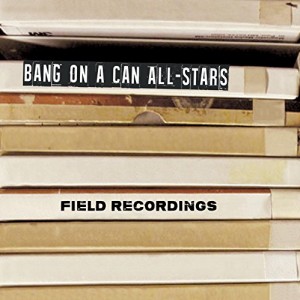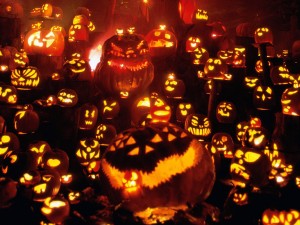 It's late October and many folks around campus may well be looking for fun things to help them get into the Halloween "spirit".
Maybe you're tired of the usual suspects like "Ghostbusters", "Thriller" or "The Monster Mash" and want to branch out? (All of the aforementioned songs, incidentally, are available to check out on CD here.)
Well, the Music Library can definitely help you get your spooky on, if you are so inclined!
For example, we have quite a few film soundtracks that could spice up your Halloween listening:
Bernard Hermann's soundtrack to the 1960 Alfred Hitchcock classic film Psycho might fit the bill (just stay away from the shower!)
We also have other cool film soundtracks like Max Steiner's score for the 1933 film King Kong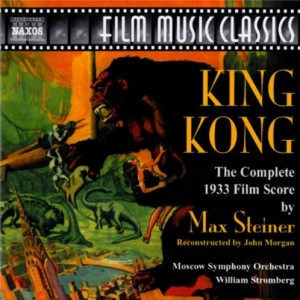 And CD compilations like The Definitive Horror Music Collection which has horror movie music selections dating from 1922 to 2009.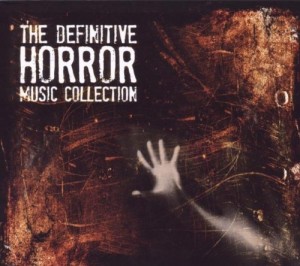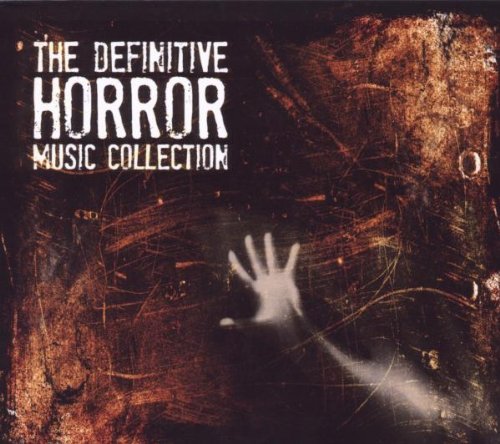 In addition to film soundtracks we have some movie musicals that might make good seasonal viewing such as the adaptation of Stephen Sondheim's bloody good melodrama Sweeney Todd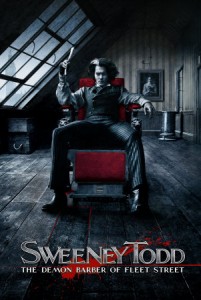 or the sci-fi/rock craziness of The Rocky Horror Picture Show.
You can also go DIY with Rocky Horror and check out sheet music with an accompaniment CD if you're feeling especially Time Warp-y!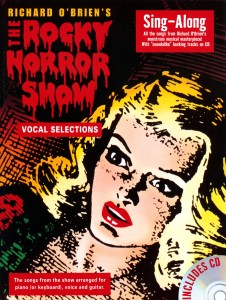 You can also thrill to the ghostly sounds of the theremin — an electronic musical instrument that is controlled without physical contact. It was/is often featured in sci-fi and horror movies like The Day The Earth Stood Still. (Fun fact: Bernard Hermann did the music for this film as well!)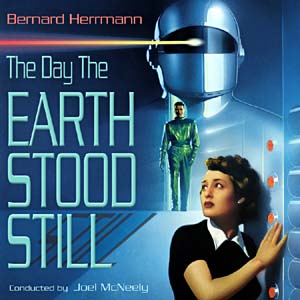 We have a cool documentary about the stranger-than-true story of the theremin that can be checked out, as well as an assortment of CDs that feature the instrument.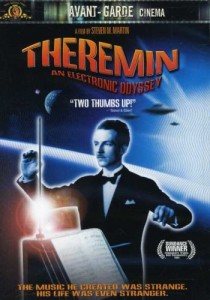 In a classical vein (pun totally intended) you can find recordings of things like Berlioz's Symphonie Fantastique, Saint-Saens' Danse Macabre or Mussorgsky's Night On Bald Mountain in a variety of formats (LP, CD, streaming) for your seasonal delectation and delight.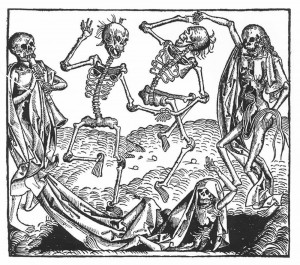 We even have sound effects CDs to help you create your own spooky atmosphere at Halloween parties.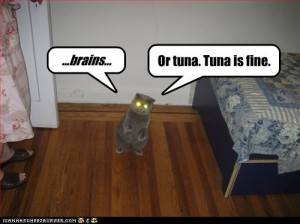 So why not pay us a visit and check out some Halloween fun? We're dying to see you! *rimshot*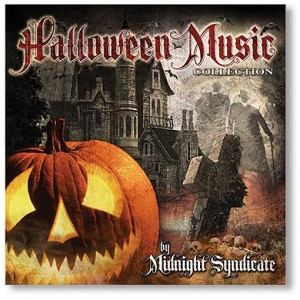 The Richmond Folk Festival has brought world class musicians to the City of Richmond since 2005.    It is a FREE event and attracts thousands of people to Richmond's riverfront (Brown's Island and environs)  to celebrate the richness and diversity of America's culture through music, crafts, dance, storytelling and food. It also provides an excellent opportunity to experience music and performances that are not commonly seen in Virginia and to appreciate different musical styles.
This year's festival takes place October 9th-11th and features an amazing mixture of performers such as:
Hip hop legend DJ Grandmaster Flash from New York, NY, best known for "The Message" and his work with the Furious Five. (We have several CDs, DVDs, and other resources featuring his work or information about it in our collection.
The Cambodian American Heritage Dance Troupe will perform in elaborate costumes with traditional instrumental accompaniment. You can find assorted resources to help you learn more about Cambodian classical music and dance in the library and online.
Feedel Band, an Ethio-jazz band from Addis Ababa via Washington, D.C. Ethio-jazz is a fusion of traditional Ethopian music with jazz, funk, soul and Latin rhythms.
Grupo Rebolu is an Afro-Colombian ensemble that plays a mix of indigenous, African and modern instruments and sings in Spanish. Their music is rooted in traditions of the Caribbean coast of Colombia and dancing is encouraged!
If you're into Celtic music you can see performances by The Alt, a trio of master Irish musicians. The group takes its name from The Alt, a storied glen on the slopes of Knocknarea in County Sligo, said to be the final resting place of the ancient Irish warrior-queen Maeve.
In honor of the Richmond Folk Festival (and in case you can't make it since it's happening during Fall Break), the Parsons Music Library has created a small exhibit featuring examples of the types of music that you can find at the Folk Fest this year as well as some examples of specific performers that will be attending.   Items include books, CDs and DVDs. You can check out the exhibit in the library through the end of October.
We also have an assortment of streaming audio from musicians participating in the folk festival that can be accessed if you are a UR Student, Faculty or Staff Member. You will need to sign in with your UR email address and password to access most of our streaming content.
Sacred steel is a musical style and African American gospel tradition that developed in Pentecostal churches during the 1930s. Per the Richmond Folk Festival's website: "Named for the metal bar – often made of steel – that players slide over strings to vary the pitch of notes, steel guitarists have provided the driving musical force for spirit-filled church services for nearly eighty years. The signature sound remains one characterized by single-note passages that uncannily imitate African American vocal styles. This unique musical tradition, rarely heard outside the church before the early 1990s, has since captivated the ears of the nation and world. Among the finest ambassadors of sacred steel are the Campbell Brothers."
Here is a link where you can hear some of their music: https://newman.richmond.edu/login?qurl=https://search.alexanderstreet.com/view/work/385813
Schooled in Texas blues by her father and raised in Harlem, Shemekia Copeland creates music that reflects gritty urban realities and weaves together blues, soul, and rock and roll.
Here's a link to some streaming audio of her for you to enjoy: https://newman.richmond.edu/login?qurl=https://search.alexanderstreet.com/view/work/2130437
You can also have a listen to streaming audio by artists like rockabilly icon Sleepy LaBeef or out of this world big band free jazz groups like the Sun Ra Arkestra (which bears the name of its founder and bandleader, Sun Ra, who named himself after Ra, the Egyptian God of the Sun, and claimed to be from Saturn!).
The Richmond Folk Festival offers something for everyone and is well worth investigating further either by attending the FREE event yourself or by visiting the music library to learn more about resources that we offer relating to it!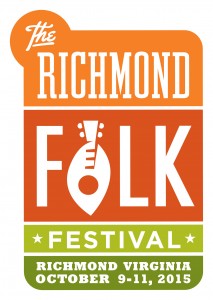 Today (October 1, 2015) is Dame Julie Andrews' 80th birthday!
Julie Andrews (née Julia Elizabeth Wells) was born in 1935 in Walton-on-Thames, Surrey, England.
She is probably best known today for her roles in the 1964 Walt Disney film Mary Poppins and for the 1965 film production of Rodgers & Hammerstein's The Sound Of Music. 
In addition to these classics, which are both available to borrow at the MRC in Boatwright Memorial Library,  the Music Library has some other items featuring Julie Andrews that are worth a look.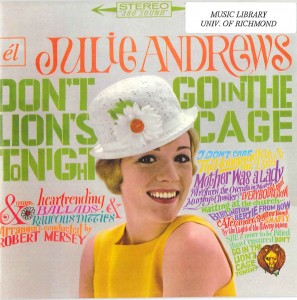 Don't Go in the Lion's Cage Tonight is new addition to our collection.   It's a reissue of a 1962 album of "Heartrending Ballads & Raucous Ditties" in British Music Hall style.
We also have vocal scores and cast recordings of some of her London and Broadway stage shows such as My Fair Lady and Camelot. 
The Music Library also has an assortment of DVDs featuring Julie Andrews like her last screen musical, Victor/Victoria  or the documentary series Broadway: The American Musical, in which she serves as host.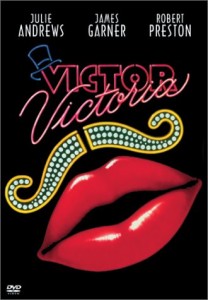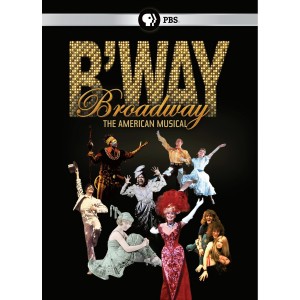 These items and many more fabulous resources are available for you to check out now at the Music Library, so come see us!