Assignment Week of 2/22
Emily Hobbs
IDST 398U
Prof. Simpson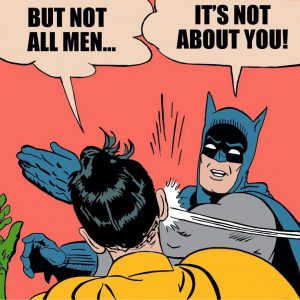 In May of 2014, a sexually frustrated and deranged 22-year old named Elliot Rodger went on a killing spree to "exact his revenge" on women. His intentions were to slaughter the women who denied him as well as the men who benefited from the love and affection of those women. The day before the massacre, Rodger uploaded a 22 minute video (https://youtu.be/t-jCSZh2tMk) explaining his sexual misfortunes along with a 137 page manifesto explaining his life, his misery and his detailed plan of revenge. Six people died, 3 of them being his male roommates, and 14 people were injured.  (YouTube link to a news video: https://youtu.be/QJc234jkJ2w ) This horrifying display of male entitlement, sexism, and violence speaks for itself about the discrimination against women and the fear we rightly experience. 
          Following the killings emerged a #YesAllWomen movement on twitter, where thousands of women shared their experiences of sexual harassment, abuse, and violence. A similar hashtag for the opposite sex, #NotAllMen, existed before the killings as a plea from men that not all of them are sex-crazed, violent, women-hating killers. This prompted the rise of response from women that is the #YesAllWomen movement. In Rebecca Solnit's Men Explain Things To Me, she discusses the 2014 massacre and the gun violence that results from male fury and sexual entitlement. Solnit references a tweet by Jenny Chiu that sums up the argument well: "Sure #NotAllMen are misogynists and rapists. That's not the point. The point is that #YesAllWomen live in fear of the ones who are." (Solnit, 125) This further explains the idea that women are merely pieces of meat to some men, a wife to make them a sandwich, and a being to owe them sex. This was definitely the mentality of Elliot Rodger, who could be the picture above the definition of "male entitlement." Most women have experienced a man like this or a situation that warranted fear. If any woman hasn't, there's little chance that she won't sometime in the future. 
          In the Netflix documentary "Feminists: What were they thinking?", women in the movement were fighting to be heard, to be more than housewives, to be seen and allowed the basic freedom to be who they are. Their argument was that all women are in this struggle together, experiencing the same oppressions, judgments and harassments for their sex alone. This rightly based fear of harassment is why we carry pepper-spray in cute heart shaped bottles on our keychains. It is why we check our backseat before we drive, walk swiftly to our cars at night, and why we are careful to always look over our shoulders in public when alone. We, as women, are targets of male entitlement, sexual violence and abuse. The feminists of the late 20th century knew it, Rebecca Solnit knew it, and the #YesAllWomen movement knew it too. It is a scary world to live in where men like Elliot Rodger exist who have a vendetta against women and a violent urge for "retribution". That is why Solnit encourages us to speak out and be heard about our experiences. Words matter. Language is powerful. Our voices mean something. Sexual harassment and violence has become too normalized in our society. "Rape culture" describes a society where such actions are normalized because of attitudes towards gender-based violence and sexuality. Men should be held accountable with more than a slap on the wrist and a congratulations. Women are worth it. Our experiences and stories are real, true and sadly still not believed. I hope for a world where my daughters and granddaughters won't fear walking to their cars at night, and will sleep more soundly knowing that there is a society fighting for their safety.