Writing WorkKeys: A Useful Test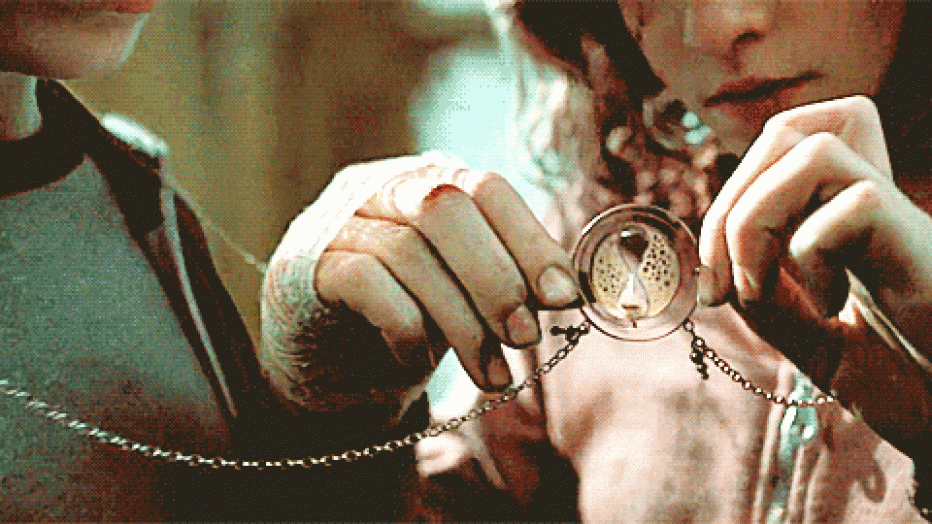 Wanted:  Hermione's Time Turner
Teaching is a strange and stressful profession. There is never enough time to complete one task, reflect, and relax before moving on to the next. Which is how I found myself recently, listening to some (god-awful, misogynistic) female rapper, while filling in my lesson plan "Learning Targets," while also trying to assess the latest piece of writing F. wrote as she practices for her third attempt at the ACT's Writing WorkKeys test, which Virginia accepts as a writing credit fulfilling graduation requirements and is given by Virginia businesses through the community college system. 
Real World (Writing)
The Writing WorkKeys test is actually a pretty good assessment, as assessments go. The prompts ask the writer to imagine that he or she is an adult employee of a company with a standard problem, say, an open floor work area, where getting anything done is an issue thanks to the chatty co-worker or the colleague who can't talk at fewer than 110 decibels while on the phone with a client.
Wait!
Our classroom is a chaotic open floor plan space.
It is always fun when students meet with me for test preparation and their eyes light up as they realize that they already experience some of these issues and that, in fact, our school actually is a business with problems that can be found in the business world.
Writing serves a purpose, and they can imagine they might need the skill in their working future.
"Braking" Down the Response
(Sorry. Terrible pun)
First, we read the prompt.  This isn't always easy for English language learners or kids with specific learning disabilities. I am a walking, breathing dictionary.
Next, I instruct kids to use the language of the prompt in their introduction, to cite examples that support the reasons for their opinions, and to sound grown-up and professional – all the things English teachers have been teaching them forever, but maybe because this writing assignment feels real, authentic, and useful, this time they get it.  
A Ticking Clock
I love teaching writing, and I am, I confess, good at it. 
And this test rocks. Straightforward. Practical. Real world. Love it.
I love breaking down the prompt, convincing kids it's worth doing. 

I adore modeling, planning and writing with kids. 

I enjoy finding samples in their writing to share as models for what works, what doesn't, and how to fix it.  

I love giving individuals meaningful feedback, focusing on what each one could do to improve his chances. 
Yes, give me a reluctant writer, and I will get him through this test.
But now, I have less than a month until I am out of time as I recover from knee surgery. 
I have less than a month to prepare twelve seniors – though this number inexplicably shape-shifts as new students are uncovered in the shadows and moved to my test prep schedule – 20 business days to successfully move them through the Writing WorkKeys, removing one more obstacle so they can graduate in June.  I am feeling the pressure.
And, oh yeah, I am still teaching, writing blog posts (wink, wink), and running the senior class, among other things. Like all (English) teachers, I am swamped. Luckily, I am a champ at keeping all the plates twirling.  
But I would still make great use of Hermione's Time Turner.
Harry Potter and the Prisoner of Azkaban. Hermione's Time Turner and Hologram
     Technology, CBS Wire, 19 Dec. 2017.  Accessed 6 Mar. 2020. time