Fabric of Digital Life: Next Steps in the Project
As I noted in the Week 3 update, Isabel has added the two social media artifacts, Facebook and Instagram, as cross-references in our collection. These cross references support Meg's Instagram lesson plan and Jocelyn's Facebook Group. You can view the published draft here.
Isabel also shared the following screen shots from the meta data she's updating so we can see the extensive kind of work that's done in support of artifacts. This represents the Instagram video she added.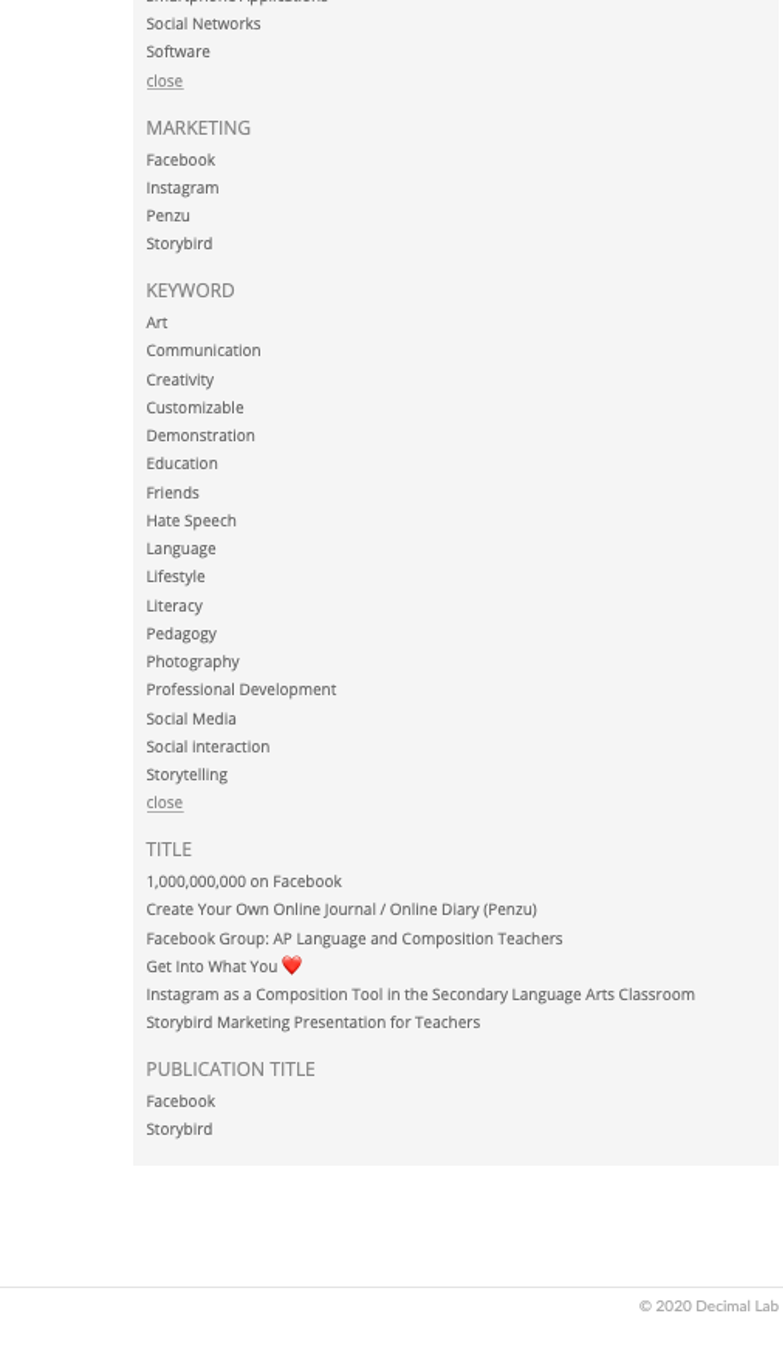 Our next step is to discuss and answer Isabel's questions. Let's use comments to start this discussion.
Now that we have a "terministic screen" (remember your Burke) for the collection to review (authored by your group, with additions from us, and Fabric at large), do we feel the need to add anything?
Now there is a context of agents (companies/creators), actions (augmenting keywords), scenes, purposes, etc. in the metadata, the abstract can be revised. This is usually minimal, small additions, a sentence here and there. Do we need to make any such change?
Could we comment on the metadata in light of the thesis, e.g., that the embodied classroom is a safe or generative environment for fostering pedagogical resources?