New CDs for July 2017
Orchestral Music
Ernest Bloch – America (An Epic Rhapsody)
Margaret Brouwer – Orchestral and Percussion Music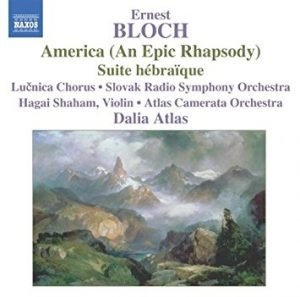 Diana Cotoman – Symphonie No. 1
Diana Cotoman – Symphonie No. 2
Diana Cotoman – Tableaux & Poemes
Frederick Delius – Appalachia / The Song of the High Hills
Henri Dutilleux – Metaboles / The Shadows of Time
Henri Dutilleux – Symphony No. 2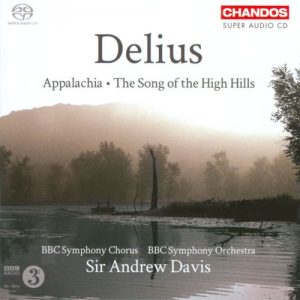 G.F. Handel – Water Music / Music for the Royal Fireworks
Hans Werner Henze – Drei sinfonische eduden / Quattro poemi / Nachstucke und arien / La selva incantata
Hans Wener Henze – Ode to the West Wind / Five Neapolitan Songs / Three Dithyrambs
Vincent D'Indy – Jour d'ete a la montagne, Op. 61 & Symphonie sur un chant montagnard "Chevenole", Op. 25
King's Consort – The Coronation of King George II
Olivier Messiaen – Turangali^la symphony
Christopher Rouse – Odna Zhizn / Symphonies Nos. 3 & 4 / Prospero's Rooms
Bright Sheng – The Phoenix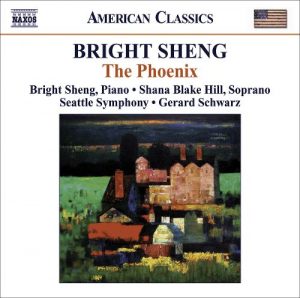 Chamber Music and Concertos
Martha Argerich – Debut Recital: Chopin, Brahms, Liszt, Ravel, Prokofiev
Ludwig van Beethoven – Bearbeitungen Fur Blaser
Ludwig van Beethoven – Legacy: The Spirit of Beethoven – Gwendolyn Mok
Ludwig van Beethoven – Sonatas for Violin and Piano
Ebb & Flow Arts – Explorations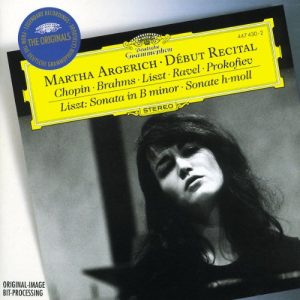 Soovin Kim; Jeremy Denk; Jupiter String Quartet – Concert in D Major; Chausson / Sonata No. 1 in A Major; Faure
Steven Mackey – Banana Dump Truck: Music of Steven Mackey
Sphinx Virtuosi – Live in Concert
Richard Strauss – Violin Concerto / Sonata in Eb
Charles Wuorinen – Ashberyana / Fenton Songs
Ellen Taaffe Zwilich – Violin Concerto / Rituals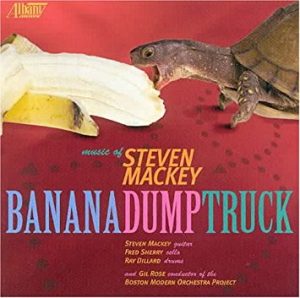 Popular Music
The Chainsmokers – Bouquet
Kaia Kater – Nine Pin
Josh Ritter – Sermon on the Rocks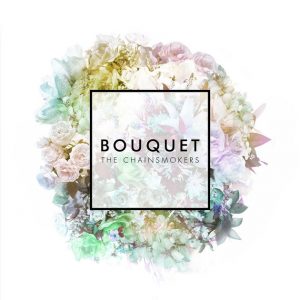 Duncan Sheik – Legerdemain
Various artists – Tamla Motwon : Connoisseurs
Suzanne Vega – Tales from the Realm of the Queen of Pentacles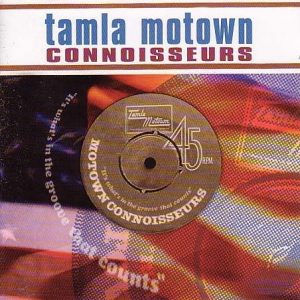 Band Music
Thomas Coates – Thomas Coates : The Father of Band Music in America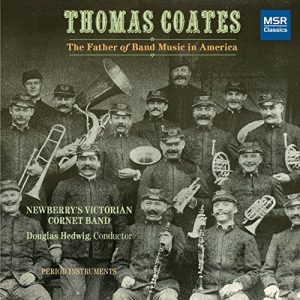 Cantatas, Choruses, Operas and Oratorios
J.S. Bach – St. Mark Passion
Felix Mendelssohn Bartholdy – Psalmen un Moetetten / Oratorium Christus Op. 97
Ludwig van Beethoven – Fidelio
Ludwig van Beethoven – Missa Solemnis
George Frideric Handel – Amor e gelosia : Operatic Arias
George Frideric Handel – Delirio : Italian Cantatas
George Frideric Handel – Rinaldo
Witold Lutoslawski – Twenty Polish Christmas Carols
Musica Ficta – Danske julesalmer og sange
Ariel Ramirez – Missa Criolla / Navidad Nuestra
Paul Schoenfield – Concerto for Violin & Orchestra / Four Motets / The Merchant and the Pauper (excerpts)
John Tavener – Lament for Jerusalem
Kurt Weill – The Seven Deadly Sins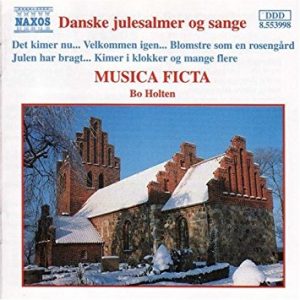 Jazz
Seamus Blake & Chris Cheek with Reeds Ramble – Let's Call The Whole Thing Off
Jane Ira Bloom – Early Americans
Avishai Cohen – Into The Silence
The Cookers – The Call of the Wild and Peaceful Heart
Fred Hersch Trio – Alive at the Vanguard
Harold Lopez-Nussa – El Viaje
Joe Mulholland Trio – Runaway Train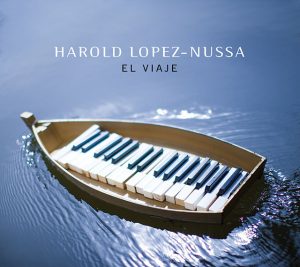 Musicals & Film Music
City of Prague Philharmonic – Psycho : The Essential Alfred Hitchcock
Osvaldo Golijov – Youth Without Youth : Original Motion Picture Soundtrack
Maury Yeston – Titanic : A New Musical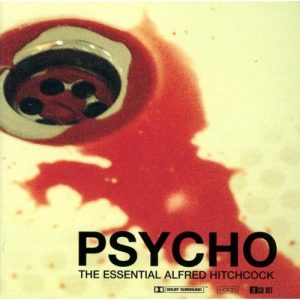 World / Folk Music
Sheila Chandra – Monsoon
Maarja Nuut – Une meeles = In the hold of a dream
Various Artists – Why The Mountains Are Black : Primeval Greek Village Music : 1907-1960
Various Artists – Women of Africa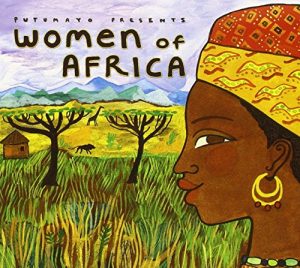 The Beatles' Sgt. Pepper's Lonely Hearts Club Band album was released on June 1, 1967 in the UK and on June 2, 1967 in the US. It became the soundtrack for the fabled "Summer of Love" both influencing and reflecting the flower powered youth culture of the time, but its appeal has proven to be timeless.
The Beatles stopped touring in August of 1966, and took some time off. The group reconvened in November of that year and spent over 400 hours in the studio between November 1966 and April 1967 completing the album. (This was a far cry from their first foray into EMI Studios to record their first album in 1963 — that entire album was recorded in less than 24 hours!) This studio time led to all sorts of interesting musical experimentation and since the group had decided they were done with touring, there was no need to worry about whether the songs could be produced live on stage. The album as a whole is a fascinating almalgamation of harmonium, harpsichord, brass band, fairground noises, harp, psychedelia, Leslie speaker tweaking, multi-tracking, tape loops, full orchestra, crashing apocalyptic piano chords, dog whistles and more. The Beatles' musical ideas required lots of technical innovation from producer George Martin and studio engineers.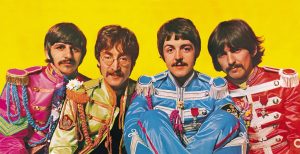 The eclectic mix of songs was loosely held together by the "concept" of a fictional Edwardian alter-ego Sgt. Pepper Band and the songs are wonderfully joyful. From the psychedelic marching band music that introduces us to Sgt. Pepper's Lonely Hearts Club Band, to the psychedelic imagery of "Lucy in the Sky With Diamonds" ( title inspired by a drawing by John Lennon's young son, Julian), to the music hall whimsy of McCartney's "When I'm Sixty-Four", to the spiritual tone of Harrison's sitar-laced "Within You Without You", to the amazing shifting tones, full orchestral crescendo and avant garde surrealism of "A Day In The Life" (one of the greatest ever Lennon/McCartney collaborations in this author's opinion), there is much to enjoy, right through to the startling tape loop ending inserted into the run-out groove of the original LPs (and included on CD reissues if you wait for it). The Beatles drew inspiration from varied sources like an 1843 circus poster ("Being For The Benefit Of Mr. Kite"), a TV cornflakes commercial ("Good Morning, Good Morning"), news stories about runaway teens ("She's Leaving Home") or car accidents ("A Day in the Life").
There is just as much to enjoy in a perusal of the album art itself. The cover features a pop art inspired collage of various folks (famous and not so famous) that the Beatles chose as inspirational to them, elaborate gatefold sleeve packaging (with bonus cardboard mustaches and pseudo-military insignia in early pressings) and includes the lyrics to all of the songs printed on the back cover, something that had never been done before with a pop album.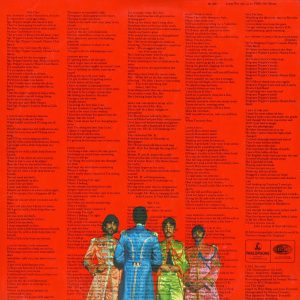 Sgt. Pepper signaled that pop & rock music could also be considered high art or even progressive social expression and more than just disposable entertainment. Musicologists cite Sgt. Pepper as continuing the musical maturation of the Beatles as a group that began with Revolver and Rubber Soul. It was also extremely influential on the development of progressive rock with its emphasis on studio experimentation, elaborate instrumentation and insistence on pushing the boundaries beyond conventional subject matter and track lengths. The album has been an influence on countless others since its release in 1967.
Here's a sampling of a few of (many) parody takeoffs on the iconic cover:
Frank Zappa and the Mothers of Invention – We're Only In It For The Money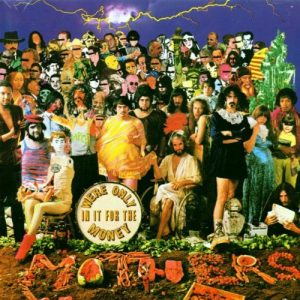 The Simpsons – The Yellow Album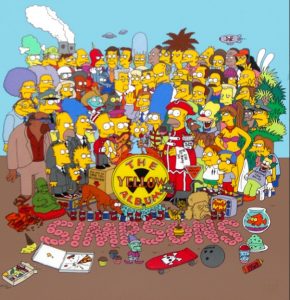 The Rutles – Sgt. Rutter's Only Darts Club Band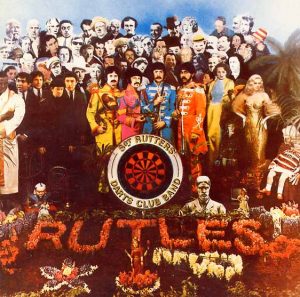 Golden Throats – a compilation of critically lambasted cover songs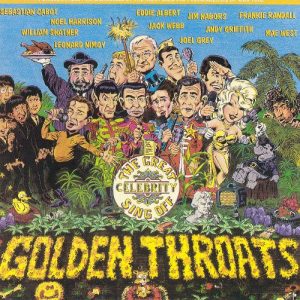 Sgt. Pepper's Lonely Hearts Club Band consistently ranks in critics and fans listings of best albums of all time. Among numerous accolades and awards, it is ranked # 1 in Rolling Stone's 500 Greatest Albums of All Time. It's included in the Library of Congress's National Recording Registry and is one of the best-selling albums of all time.
Whether Sgt. Pepper is an old favorite or if it's brand new to you, this classic album / cultural touchstone is well worth a listen!
New CDs for October 2016
Ballet Music
Atlantic Sinfonietta- Music For Martha Graham
Atlantic Sinfonietta- More Music For Martha Graham
Atlantic Sinfonietta – Music For Martha Graham III
Jazz
Joey Alexander – Countdown
Seamus Blake – Bellwether
John Daversa- Kaleidoscope Eyes: The Music of the Beatles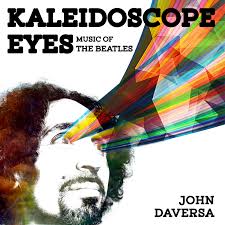 Sara Gazarek and Josh Nelson – Dream in the Blue
The Fred Hersch Trio – Sunday Night at the Vanguard
Marquis Hill – The Way We Play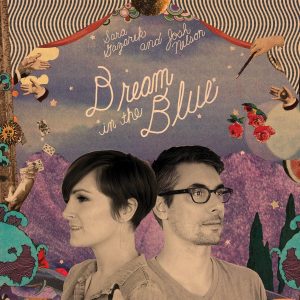 Charlie Hunter – Everybody Has A Plan Until They Get Punched In The Mouth
Charlie Hunter Trio – Let The Bells Ring On
Steve Lehman – Se´le´be´yone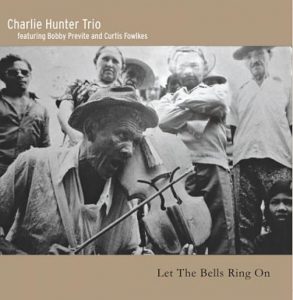 Steve Lehman Octet – Mise en abime
Lage Lund – Idlewild
Jeff Parker – The New Breed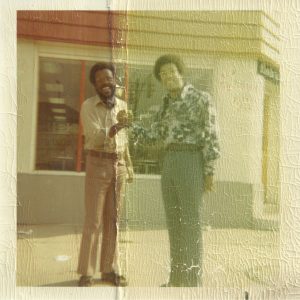 Joshua Redman and Brad Mehldau – Nearness
Catherine Russell – Harlem On My Mind
Dayna Stephens featuring Walter Smith III – Reminiscent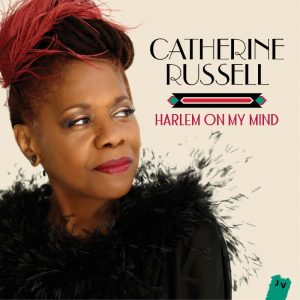 Scott Tixier – Cosmic Adventure
Steve Turre – Colors for the Masters
Ben Wendel – What We Bring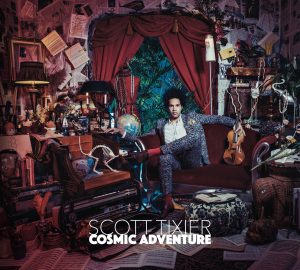 Opera
Antonio Carlos Gomes – Il Guarany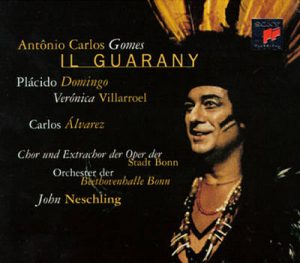 Classical
Leopold Stokowski – The Columbia Stereo Recordings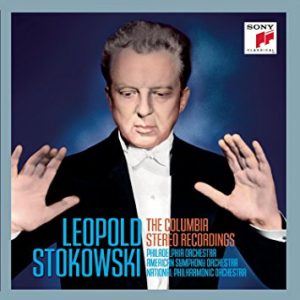 Pop/Rock/R&B
Babes in Toyland – Spanking Machine
Bikini Kill – The First Two Records
Huggy Bear – Weaponry Listens To Love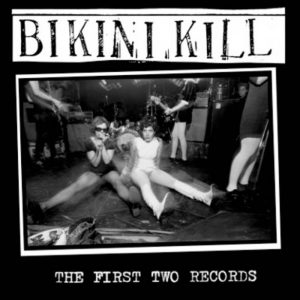 Kate Nash – Girl Talk
Sleater-Kinney – Sleater-Kinney
Sleater-Kinney – Dig Me Out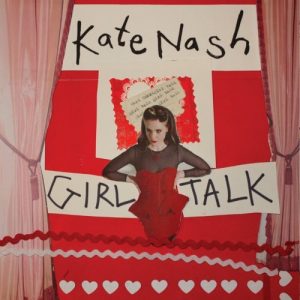 Editor's Note: "Spider Sounds" invites members of the University of Richmond community to share their thoughts about items in the Parsons Music Library's collection. The links included will take you to the library catalog record for the item in question, or to additional relevant information.
Today's installment of "Spider Sounds" comes courtesy of Music Library Student worker, Liza (class of 2017) and features indie folk band Bon Iver's second album, "Bon Iver, Bon Iver". Thanks for contributing to Spider Sounds, Liza!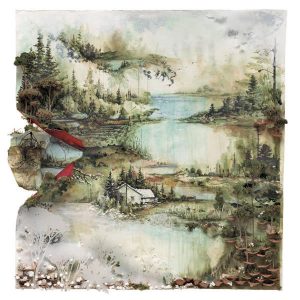 If you haven't heard of Bon Iver before, you can already get a feeling of their music with a glimpse at this album's cover artwork.
Bon Iver is an American indie folk band founded by the singer-songwriter Justin Vernon, who won the 2012 Grammy Award for Best New Artist and Best New Alternative Music Album for Bon Iver, Bon Iver.
Differentiating himself from the typical sounds of "folk," Vernon combined chamber pop with an edge to create his own sounds from scratch. His soulful voice remains a unique characteristic that no other singer sounds like; he evokes an earthy virtuosic voice that you can easily get lost in when listening to his lyrics.
The album is composed of 10 songs, each representing a place. In particular, "Holocene," is one of my favorite songs on the album because of its ability to trigger dozens of emotions within seconds. I would recommend listening to Bon Iver when you're in a "chill" and relaxed mood or even when you're studying, so come by the Parsons Music Library to check it out!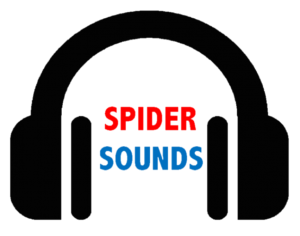 New CDs for September 2016
Pop/Rock/R&B
Beyonce – Lemonade
Bratmobile – Pottymouth
Pink Floyd – The Wall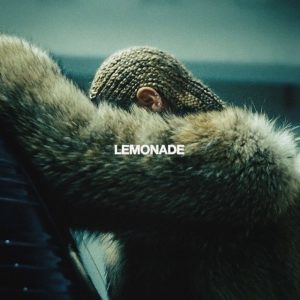 The Runaways – The Best of the Runaways
Screaming Females – Castle Talk
Siouxsie and the Banshees – The Best of Siouxsie and the Banshees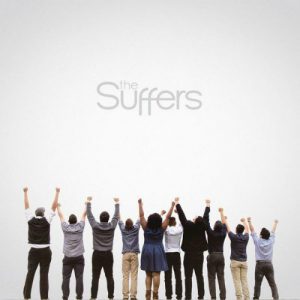 The Suffers – The Suffers
Team Dresch – Personal Best
X-Ray Spex – Germfree Adolescents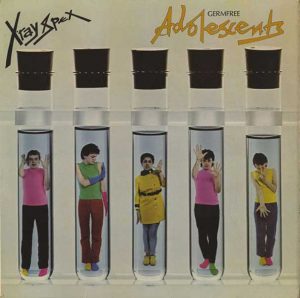 Opera
Benjamin Britten- Billy Budd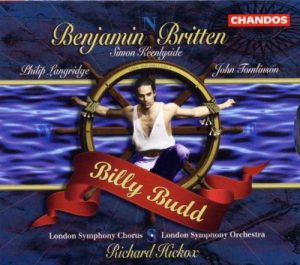 Avant Garde
John Cage and Sun Ra – John Cage Meets Sun Ra: The Complete Concert, June 8, 1986, Coney Island, NY
Editor's Note:"Spider Sounds" invites members of the University of Richmond community to share their thoughts about CDs (or other items in the Parsons Music Library's collection). The links included will take you to the library catalog record for the item in question, or to additional relevant information. Today's post is a bit unusual — two different student workers actually have chosen to write about the same 2006 album by John Mayer. So we are presenting both Aly and Mary's individual takes on this album in the same post. Thanks to student workers Aly and Mary for contributing to "Spider Sounds"!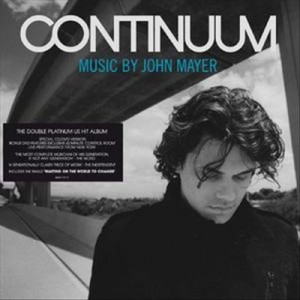 Aly's thoughts on "Continuum":
Continuum – John Mayer (2006)
Continuum, John Mayer's third studio album, is a fresh take on guitar-driven pop music. Chances are, you've probably heard a few songs from this album before, such as "Gravity," "Dreaming With a Broken Heart," or the uplifting "Say (What You Need to Say)." These songs all come together on an outstanding album, which dominated the 49th Grammy Awards – there, Mayer performed "Gravity" live, then went on to sweep the titles for Best Pop Vocal Album and Best Male Pop Vocal Performance for the recognizable "Waiting on the World to Change."
As with all of Mayer's albums, Continuum features tracks with incredibly vivid lyrics that stand far above many other pop songs that tend to feature an overused dialogue. Mayer's messages are artful, inspirational, intelligent – they're quick and concise, and stick with you. In
Continuum, many songs have positive, feel-good themes that any listener would love.
To add to the rich lyricism in Continuum, many tracks have rich guitar rhythms throughout, both acoustic and electric – and Mayer himself does most of it. His technique is undeniably masterful, and should not go unnoticed.
My personal favorite track on the album is "The Heart of Life" (the song's refrain was actually my senior quote in my high school yearbook!). A sunny, poetic dialogue, effortless vocals, and a fresh guitar foundation – the track embodies everything that makes John Mayer a standout pop singer-songwriter.
********************************************************************
Mary's thoughts on "Continuum":
If you're looking for songs that are deep and meaningful, John Mayer's third album called Continuum is the way to go. His songs in this album invite you to look at the world, your relationships, and your own life and ponder upon them. After listening to his songs, you would feel as if any brokenness or uncertainty are relieved temporarily. His calm voice placidly talks to you as if you're sitting with your close friend at a café on a fair day, just talking about how life is going.
If you feel like you have a lot of burden in your life, come check out Continuum at the Parsons Music Library and let music share your burden for a bit.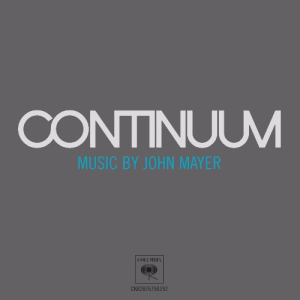 Composer Wolfgang Amadeus Mozart was born in Salzburg on January 27th, 1756. He was a musical prodigy and wrote half of the number of total symphonies he would create between the ages of 8 and 19. Here is a cool little feature article with GIFs about his early life: http://www.sinfinimusic.com/uk/features/other-features/classical-buzz/young-mozart-1756-1791-the-early-years-of-musical-child-prodigies-nannerl-and-wolfgang.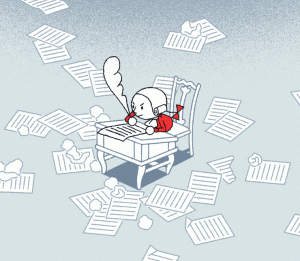 Although he only lived to be 35, he composed over 600 works during his lifetime. Many of which are acknowledged as pinnacles of symphonic, concertante, chamber, operatic, and choral music. He is among the most enduringly popular of classical composers, and his influence on subsequent Western art music is profound.
In honor of his birthday here are some interesting facts:
* Mozart, his father, and his sister traveled around the noble courts of Europe to perform music. Travel was difficult in those days, and all three Mozarts suffered serious illnesses on the road. Wolfgang never grew to be a strong man, and researchers believe his many illnesses as a child left him small, pale, and delicate.
* While in Vienna as a child, Mozart performed for Empress Maria Theresa. He amused her when he asked one of her young daughters to marry him. She was Marie Antoinette, the future queen of France.
* Among Mozart's prolific musical creations are 41 symphonies, 27 piano concertos, 5 violin concertos, 27 concert arias, 23 string quartets, 18 masses, and 22 operas.
* When Mozart visited the Sistine Chapel as a child, he astonished everyone when he remembered and wrote down, note for note, Allegri's Miserere. This composition had been previously kept a secret.
* Constanze Weber was Mozart's wife and her father Fridolin's half-brother was the father of composer Carl Maria von Weber. Constanze had three sisters, Josepha, Aloysia and Sophie, who were all were trained as singers and later performed in premieres of a number of Mozart's works.
* Mozart's compositions were cataloged in the 19th century by Köchel, and they are now generally distinguished by the K. numbering from this catalog such as Mozart's Ave Verum Corpus K.618.
* In the largest-ever recording project devoted to a single composure, Philips Classic produced 180 compact discs in 1991 containing the complete set of authenticated works by Mozart. It comprises over 200 hours of music and would take over 6.5 feet of shelving.
* Mozart's music has featured in quite a few films. For example, his "Duettino- Sull'aria" from one of Mozart's most popular operas The Marriage of Figaro makes an appearance in The Shawshank Redemption.
We have all manner of interesting recordings, scores, books, and DVDs featuring the works of Mozart here at the Parsons Music Library. Why not come and see what we have to offer? We are always happy to assist.
Here are a very few (out of hundreds) of possibilities (links will take you to the relevant records in the library catalog):
Mozart speaks : views on music, musicians, and the world : drawn from the letters of Wolfgang Amadeus Mozart and other early accounts
Don Giovanni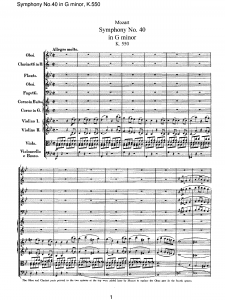 Symphony no. 40 in G minor, K. 550 ; Symphony no. 41 in C, K. 551
Amadeus
on DVD
Mozart : great piano concertos : vol. II, nos. 1, 4, 23 & 24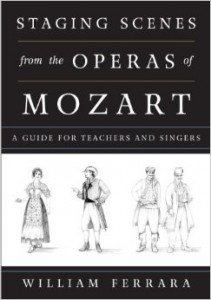 Staging scenes from the operas of Mozart : a guide for teachers and singers by William Ferrara
New CDs for December 2015
Classical
Susan Allen – Postcard From Heaven
Franz Schubert – The Unauthorised Piano Duos, Volume 3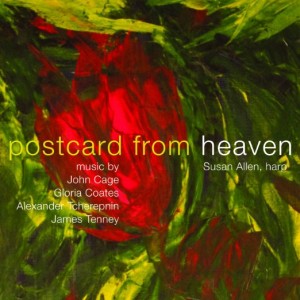 Early Music
Psallentes – Missa Transfigurationis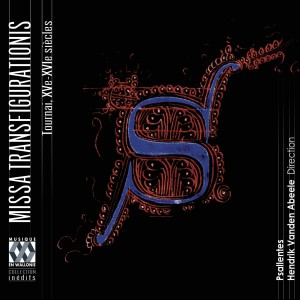 Film Music
Carmine Coppola and Francis Coppola – Apocalypse Now Redux
James Newton Howard – Snow Falling On Cedars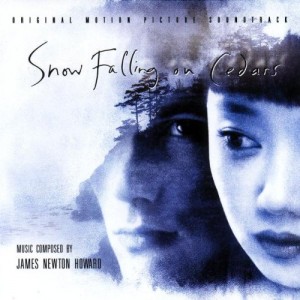 Pop/Rock
Various Artists – Soul Of Sue Records
Various Artists – I'm A Good Woman – Funk Classics From Sassy Soul
Sisters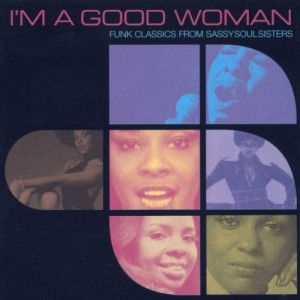 Jazz
Lafayette Harris, Jr. Trio – Bend To The Light
Jacob Fischer- … In New York City
Donald Vega – With Respect To Monty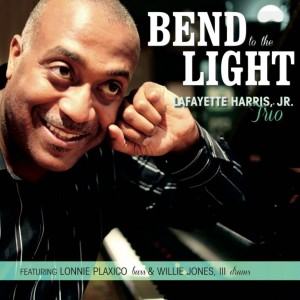 Band Music
The President's Own U.S. Marine Band – Elements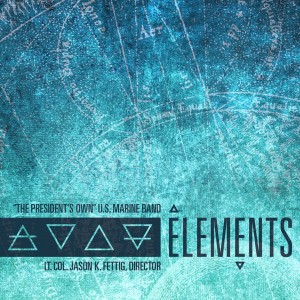 World/Folk Music
George Wassouf – The Best of George Wassouf
Various Artists – Teen Dance Music From China and Malaysia
Voices of Ireland – Lord of the Dance and Other Famous Irish Songs &
Dances
Rubber Soul is the sixth album released by the Beatles. It was issued in the UK on December 3rd, 1965, fifty years ago. (And was released in an altered form in the US on December 6th, 1965.) The album was the first album the Beatles recorded during a continuous period (between October 12th and November 15th, 1965) instead of being recorded piecemeal between tour gigs. This gave the band an opportunity to craft an album that was a more cohesive and introspective unit. Rubber Soul's 14 songs (11 composed by John Lennon & Paul McCartney, 2 composed by George Harrison and 1 written by Lennon, McCartney and Ringo Starr) are stylistically diverse, incorporating elements of R&B, folk rock, pop, soul and psychedelia. It is also the first Beatles album to NOT include any cover songs (i.e., songs orignally written and recorded by other artists).
Rubber Soul was unique for many reasons. The Beatles were beginning to experiment with lyrics that were not necessarily about boy-girl romance and are more lyrically sophisticated than songs like "She Loves You". "Nowhere Man" isn't about romance at all — a first on a Beatles album.
The group also experiments with incorporating unusual instruments (for the time) and sounds onto the album. George Harrison's use of the sitar on Lennon's "Norwegian Wood" helped to spark a musical craze for Indian instruments in pop music. Other "world music" influences are evident in the jazzy French style of McCartney's "Michelle" and a Greek flavored accompaniment on Lennon's "Girl" (with acoustic guitars standing in for bouzoukis). "In My Life" features an instrumental bridge with a Bach-like passage played on piano, but sped up to sound like a harpsichord.
The Beatles' willingness to experiment in the studio was a feature of their work that would continue to develop by leaps and bounds over their next couple of albums. The spirit of experimentation even extended to the album cover itself, which featured a distorted image of the Fab 4 and, unlike most pop albums of the time, did NOT feature the name of the band on the front cover.
Rubber Soul remains a fulfilling album to listen to and to quote music critic Walter Everett, "was made more to be thought about than danced to, and this began a far-reaching trend."
In light of the terrible events in Paris, France this past Friday, we at the Parsons Music Library have decided to share some music selections in solidarity with the people of France (and the victims of violence all over the world).
Many people have found ways to pay musical tribute to Paris, here are just a couple of lovely examples:
A man traveled to the Bataclan to play John Lennon's "Imagine" near the site of one of the attacks. Read more from a Rolling Stone article here: http://www.rollingstone.com/music/news/watch-pianist-perform-john-lennons-imagine-outside-paris-bataclan-20151114
The Metropolitan Opera in New York City paid tribute on Saturday with a rendition of the French National Anthem "La Marseilles". Here's a New York Times blog post with more info: http://artsbeat.blogs.nytimes.com/2015/11/14/at-metropolitan-opera-support-for-paris-sounds-out-with-singing-of-frances-national-anthem/?_r=0
You can pay the Music Library a visit and get many CDs featuring French music in all sorts of genres as well — here is a small sampling:
The Voice of the Sparrow: The Very Best of Edith Piaf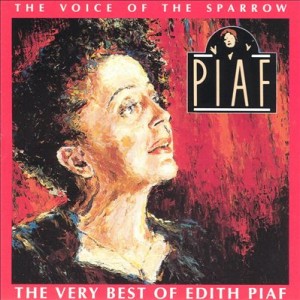 Indispensible Django Reinhardt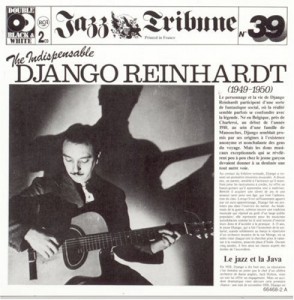 Debussy: Great Orchestral Works