Editor's note: Arachnophonia is a regular feature on our blog where members of the UR community can share their thoughts about items in the Parsons Music Library's collection. All links included in these posts will take you to either the library catalog record for the item in question or to additional relevant information from around the web.
Today's installment of Arachnophonia is by Music Library student library worker Claire (class of 2020), and features hip hop artist Macklemore's debut album The Heist. Thanks, Claire!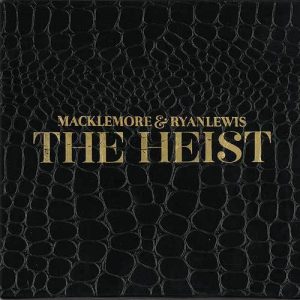 Few other hip-hop albums besides The Heist touch on such a variety of political and social issues. While most people will remember songs such as the catchy and silly "Thrift Shop," I argue that most other songs on the album have had a much greater impact on Macklemore's listeners and the country as a whole.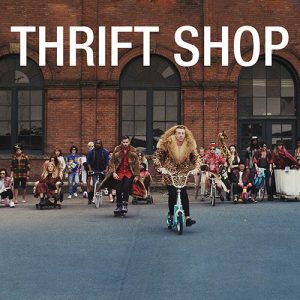 I can remember sitting at my dining room table in middle school, listening to this album while doing homework. At the time, I don't think I was aware of many of the controversial and powerful statements Macklemore was making.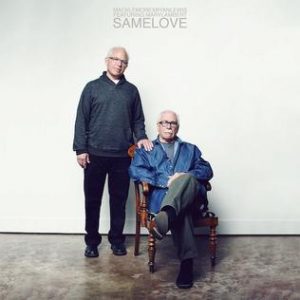 In "Same Love," Macklemore sends a clear message that he believes in equal rights for all, and specifically, gay rights. In the song, Macklemore raps: "Whatever god you believe in, we come from the same one/ Strip away the fear, underneath it's all the same love/ about time that we raised up." In this line, Macklemore not only expresses personal support for gay marriage, but also calls upon his fans to join him in supporting gay rights.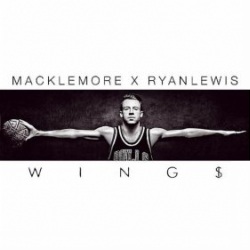 In "Wings," Macklemore addresses his concerns regarding capitalism and the sacrifices which Americans will make for name brands. When explaining his obsession with Nike and Adidas shoes throughout his youth, he explains how one of his friend's brothers was shot while he was being robbed of his name brand apparel. Macklemore raps: "Yo, I stick out my tongue so everyone could see that logo/Nike Air Flight, book bag was so dope/ And then my friend Carlos' brother got murdered for his fours/ Whoa." Macklemore explains a culture of obsessing over trends and conforming to social pressures in order to fit in, even from an early age. In the song, he grapples between wanting to conform to this culture in order to be "cool," but also criticizes how he allowed these name brands to define his identity for so long.
Finally, Macklemore addresses the issue of addiction most clearly in his song "Starting Over." Macklemore recounts his experiences with alcoholism in particular, and his fluctuations between sobriety and use. However, the message of this song is not one of shame or blame, but instead paints a picture of hope; hope that recovery is possible and that sobriety is attainable. Since the release of The Heist, Macklemore has launched multiple national campaigns (even producing a documentary on addiction which features President Obama) which attempt to destigmatize addiction and stop the cycle of addiction in American society.
You would be hard-pressed to find a hip-hop artist that addressed such a wide variety of relatable issues in one album. While listening to it from start to finish, The Heist encourages us reflect about tough and controversial issues while also giving listeners an opportunity to smile and enjoy themselves in some of his fast-paced, feel-good songs.