New CDs for September 2017
Orchestral Music
George Crumb – George Crumb
William Schuman – Symphonies and Selected Orchestral Works
Roger Sessions – Symphonies 6, 7 & 9
Ralph Vaughan Williams – Complete Symphonies
Isang Yun – Complete Symphonies; My Land, My People; Exemplum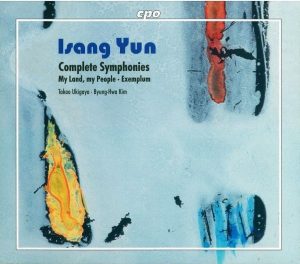 Concertos and Chamber Music
Alberto Ginastera – The Three Piano Concertos (Nissman Plays Ginastera)
Bohuslav Martinu – Chamber Music with Flute
Jean-Pierre Rampal – Les triomphes de Jean-Pierre Rampal
Ransom Wilson – Flute Music By French Composers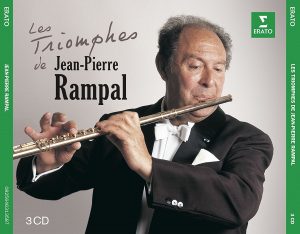 Jazz
Tri-Ocity – The Art of the Jazz Organ Trio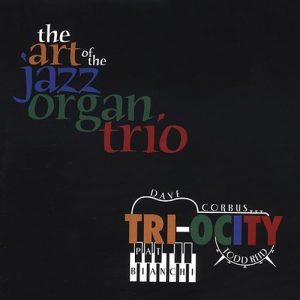 Film Music
Dimitri Shostakovich – Hamlet: Music for the Film, op. 116/116a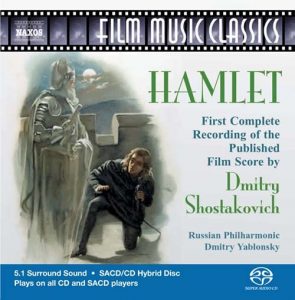 Editor's note: Welcome to the first "Arachnophonia" column of the 2017-2018 academic year. Arachnophonia is a regular feature on our blog where members of the UR community can share their thoughts about items in the Parsons Music Library's collection. All links included in these posts will take you to either the library catalog record for the item in question or to additional relevant information from around the web.
As your friendly neighborhood blog editor/Music Library Associate, I thought I would kick things off for this academic year with a post in honor of British composer Gustav Holst's 143rd birthday.
"Beni Mora" (Op. 29, No. 1 1909-1910)
Today (September 21st) marks the 143rd birthday of British composer Gustav Holst. Holst was born in Cheltenham, England on this day in 1874. Today he is probably best known for his orchestral suite The Planets but he wrote many other works for orchestra as well as works for concert band, choral works, chamber music, operas and stage works. So, I thought I'd focus on one of my favorite pieces of his that is not quite as well known, "Beni Mora". This piece is available as streaming audio in the library collections and is available for UR students, faculty and staff to access on campus.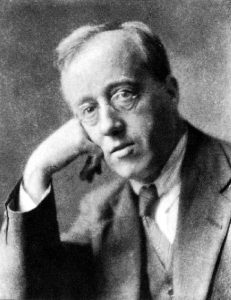 "Beni Mora" was inspired by a vacation trip Holst made to Algeria in 1908. In letters home to his wife, he called Algeria a mix of East and West where mosques and hijab wearing women were juxtaposed with advertisements for American cinematography (source: GustavHolst.info). He even went so far as to go bicycling in the Algerian portion of the Sahara desert — quite a vacation!
There was a fascination with "the orient" as a broad concept (literally broad stretching from North Africa to India to Japan) in Europe and America in the late 19th and early 20th centuries which led to a bit of an artistic fad for "Orientalsm" across various artistic media with varying success.
The work premiered in 1912 and definitely reflects a mixture of East and West there is definitely a westernized sense of the "Oriental" evident, but not in a way that feels disrespectful of the culture that inspired it.
"Beni Mora" consists of three movements – two dances and a finale subtitled "In the Street of Ouled Nails".
The first dance starts off with a languid, almost cinematic feel — winds blowing across lonesome sand dunes are definitely evoked to my Western ear and builds to a louder, bigger feeling section that sounds to me like a lost outtake from the soundtrack to Lawrence Of Arabia (which of course was written much later!).
The second movement starts with an interesting syncopated percussion motif and makes use of orchestral tone color, having various melodic lines thread through different sections of the orchestra and groupings of instruments.
The third movement was directly inspired by a repetitive flute tune that Holst overhead during his Algerian travels. This 8 note flute melody becomes the hypnotic basis for this movement and is repeated many times while other harmonies, instruments and musical themes swirl in and amongst and around the repeating flute motif in a manner that suggests the changing scene as people come and go on their daily business on an Algerian street and also help keep the motif interesting. Some music critics have even referred to this movement as "proto" minimalist because of the 163 plus repetitions of that flute motif.
I first discovered "Beni Mora" in 2003 when I was living in Cheltenham while working at the Holst Birthplace Museum and fell in love with its blend of exoticism and romanticism that causes it to sound like a miniature film score. This feels like something that really would fit right in on a film soundtrack from a 1930s or 40s serial (or an Indiana Jones movie), which also appeals to me. I admire Holst's curiosity about other cultures as evidenced in his incorporation of his Algerian vacation experience and musical style (as he perceived it) into this musical travelogue.
(Fun fact: Holst was also fascinated by the culture of the Indian subcontinent and wrote choral works and chamber operas exploring myths and legends of India, even going so far as to teach himself Sanskrit so he could read Hindu texts in their original language! Yay cultural curiosity!)
Of course, one should also listen to "The Planets" (it's very famous and beloved for a reason), but I think "Beni Mora" provides a great way to delve further into the output of an early 20th century composer whose total output is well worth exploring! (Especially since the Music Library has a version that can be streamed — access is a wonderful thing!)

New CDs for August 2017
Chamber Music, Concertos and Orchestral Music
Frederic Chopin – Paul Badura-Skoda plays the Chopin Piano Concertos
Aaron Copland and Benjamin Britten – Piano Concertos
Howard Hanson – Symphonies Nos. 3 & 6 and Fantasy Variations on a Theme of Youth

Jascha Heifetz – Beethoven & Brahms Concertos
Sergiu Luca & Malcom Bilson – Mozart Sonatas for Fortepiano and Violin: Late Viennese Sonatas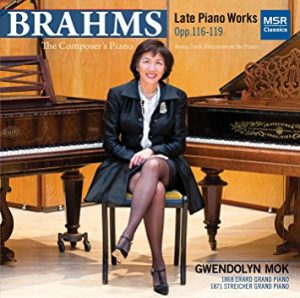 Gwendolyn Mok – The Composer's Piano: Brhams Late Piano Works Op. 116-119
Jean-Philippe Rameau – Piece de Clavecin en Concert
Ralph Vaughan Williams – Concerto in C for Two Pianos; Job: A Masque For Dancing
Manuela Wiesler & Julian Jacobson – Schubert*Reinecke*Boehm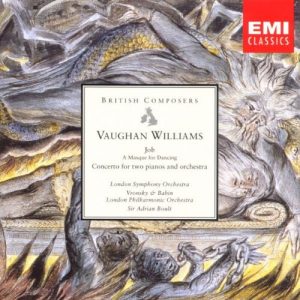 Band Music
Frederick Fennell – Screamers (Circus Marches)
Johan Willem Friso Military Band – Alliance of the Free
Jack Stamp – Cloudsplitter
U.S. Marine Band – Picture Studies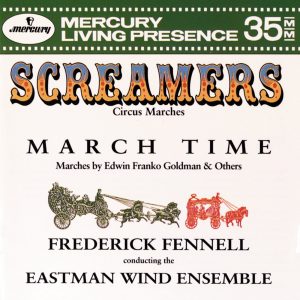 Popular Music
Betty – Carnival
Betty – Limboland
Betty – Snowbiz
The Human League – Dare!
Humor/Parody
The Capitol Steps – Obama Mia!
The Capitol Steps – Take The Money and Run for President
Musicals & Film Soundtracks
Irving Berlin – Irving Berlin's Annie Get Your Gun: The New Broadway Cast Recording
Laurence O'Keefe – Bat Boy : The Musical
Jule Styne – Bells Are Ringing
Betty – Betty Rules
Galt MacDermot & Bill Dumaresq – The Human Comedy: A Modern Opera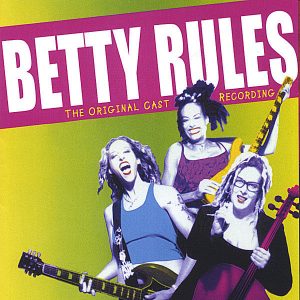 Frank Wildhorn – Jekyll & Hyde : The Musical
Various Artists – Repo Man: Music from the Original Motion Picture Soundtrack
Marvin Hamlisch – Sweet Smell of Success
Boy George – Taboo: Original London Cast
Boy George – Taboo: Original Broadway Cast
Jeanine Tesori – Thoroughly Modern Millie
Michael John LaChiusa – The Wild Party
Folk / World Music
Natalie MacMaster & Donnell Leahy – One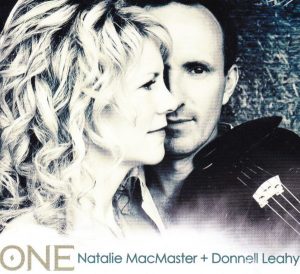 Composer Wolfgang Amadeus Mozart was born in Salzburg on January 27th, 1756. He was a musical prodigy and wrote half of the number of total symphonies he would create between the ages of 8 and 19. Here is a cool little feature article with GIFs about his early life: http://www.sinfinimusic.com/uk/features/other-features/classical-buzz/young-mozart-1756-1791-the-early-years-of-musical-child-prodigies-nannerl-and-wolfgang.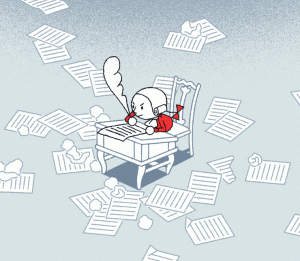 Although he only lived to be 35, he composed over 600 works during his lifetime. Many of which are acknowledged as pinnacles of symphonic, concertante, chamber, operatic, and choral music. He is among the most enduringly popular of classical composers, and his influence on subsequent Western art music is profound.
In honor of his birthday here are some interesting facts:
* Mozart, his father, and his sister traveled around the noble courts of Europe to perform music. Travel was difficult in those days, and all three Mozarts suffered serious illnesses on the road. Wolfgang never grew to be a strong man, and researchers believe his many illnesses as a child left him small, pale, and delicate.
* While in Vienna as a child, Mozart performed for Empress Maria Theresa. He amused her when he asked one of her young daughters to marry him. She was Marie Antoinette, the future queen of France.
* Among Mozart's prolific musical creations are 41 symphonies, 27 piano concertos, 5 violin concertos, 27 concert arias, 23 string quartets, 18 masses, and 22 operas.
* When Mozart visited the Sistine Chapel as a child, he astonished everyone when he remembered and wrote down, note for note, Allegri's Miserere. This composition had been previously kept a secret.
* Constanze Weber was Mozart's wife and her father Fridolin's half-brother was the father of composer Carl Maria von Weber. Constanze had three sisters, Josepha, Aloysia and Sophie, who were all were trained as singers and later performed in premieres of a number of Mozart's works.
* Mozart's compositions were cataloged in the 19th century by Köchel, and they are now generally distinguished by the K. numbering from this catalog such as Mozart's Ave Verum Corpus K.618.
* In the largest-ever recording project devoted to a single composure, Philips Classic produced 180 compact discs in 1991 containing the complete set of authenticated works by Mozart. It comprises over 200 hours of music and would take over 6.5 feet of shelving.
* Mozart's music has featured in quite a few films. For example, his "Duettino- Sull'aria" from one of Mozart's most popular operas The Marriage of Figaro makes an appearance in The Shawshank Redemption.
We have all manner of interesting recordings, scores, books, and DVDs featuring the works of Mozart here at the Parsons Music Library. Why not come and see what we have to offer? We are always happy to assist.
Here are a very few (out of hundreds) of possibilities (links will take you to the relevant records in the library catalog):
Mozart speaks : views on music, musicians, and the world : drawn from the letters of Wolfgang Amadeus Mozart and other early accounts
Don Giovanni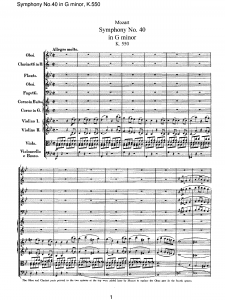 Symphony no. 40 in G minor, K. 550 ; Symphony no. 41 in C, K. 551
Amadeus
on DVD
Mozart : great piano concertos : vol. II, nos. 1, 4, 23 & 24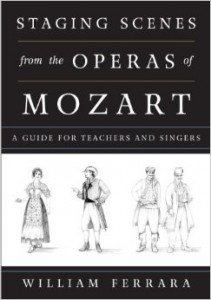 Staging scenes from the operas of Mozart : a guide for teachers and singers by William Ferrara
New CDs for December 2015
Classical
Susan Allen – Postcard From Heaven
Franz Schubert – The Unauthorised Piano Duos, Volume 3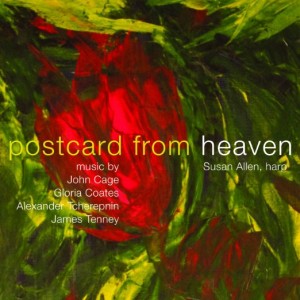 Early Music
Psallentes – Missa Transfigurationis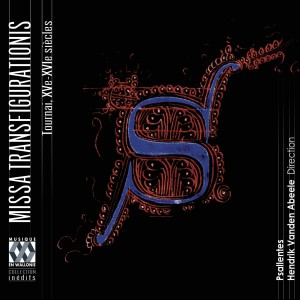 Film Music
Carmine Coppola and Francis Coppola – Apocalypse Now Redux
James Newton Howard – Snow Falling On Cedars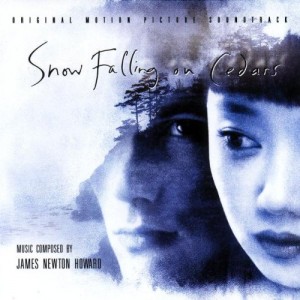 Pop/Rock
Various Artists – Soul Of Sue Records
Various Artists – I'm A Good Woman – Funk Classics From Sassy Soul
Sisters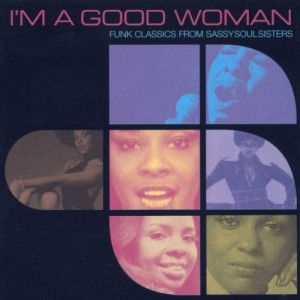 Jazz
Lafayette Harris, Jr. Trio – Bend To The Light
Jacob Fischer- … In New York City
Donald Vega – With Respect To Monty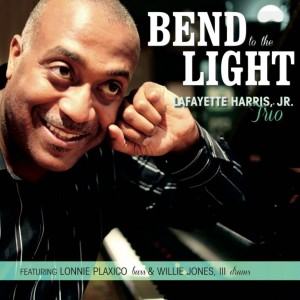 Band Music
The President's Own U.S. Marine Band – Elements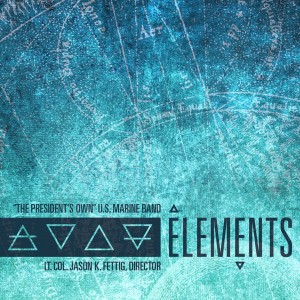 World/Folk Music
George Wassouf – The Best of George Wassouf
Various Artists – Teen Dance Music From China and Malaysia
Voices of Ireland – Lord of the Dance and Other Famous Irish Songs &
Dances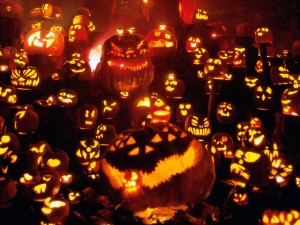 It's late October and many folks around campus may well be looking for fun things to help them get into the Halloween "spirit".
Maybe you're tired of the usual suspects like "Ghostbusters", "Thriller" or "The Monster Mash" and want to branch out? (All of the aforementioned songs, incidentally, are available to check out on CD here.)
Well, the Music Library can definitely help you get your spooky on, if you are so inclined!
For example, we have quite a few film soundtracks that could spice up your Halloween listening:
Bernard Hermann's soundtrack to the 1960 Alfred Hitchcock classic film Psycho might fit the bill (just stay away from the shower!)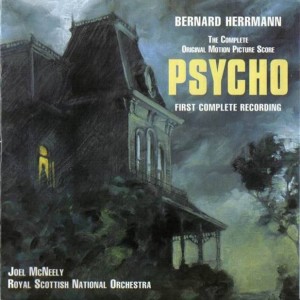 We also have other cool film soundtracks like Max Steiner's score for the 1933 film King Kong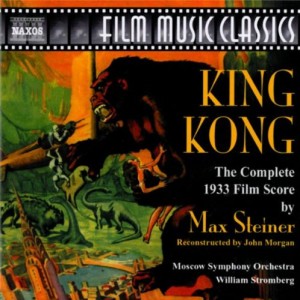 And CD compilations like The Definitive Horror Music Collection which has horror movie music selections dating from 1922 to 2009.
In addition to film soundtracks we have some movie musicals that might make good seasonal viewing such as the adaptation of Stephen Sondheim's bloody good melodrama Sweeney Todd
or the sci-fi/rock craziness of The Rocky Horror Picture Show.
You can also go DIY with Rocky Horror and check out sheet music with an accompaniment CD if you're feeling especially Time Warp-y!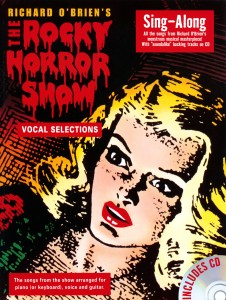 You can also thrill to the ghostly sounds of the theremin — an electronic musical instrument that is controlled without physical contact. It was/is often featured in sci-fi and horror movies like The Day The Earth Stood Still. (Fun fact: Bernard Hermann did the music for this film as well!)
We have a cool documentary about the stranger-than-true story of the theremin that can be checked out, as well as an assortment of CDs that feature the instrument.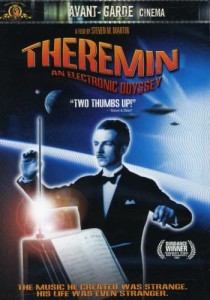 In a classical vein (pun totally intended) you can find recordings of things like Berlioz's Symphonie Fantastique, Saint-Saens' Danse Macabre or Mussorgsky's Night On Bald Mountain in a variety of formats (LP, CD, streaming) for your seasonal delectation and delight.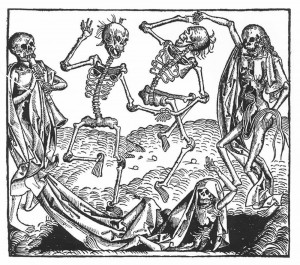 We even have sound effects CDs to help you create your own spooky atmosphere at Halloween parties.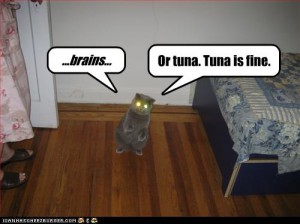 So why not pay us a visit and check out some Halloween fun? We're dying to see you! *rimshot*