Editor's note: Arachnophonia is a regular feature on our blog where members of the UR community can share their thoughts about items in the Parsons Music Library's collection. All links included in these posts will take you to either the library catalog record for the item in question or to additional relevant information from around the web.
Today's installment of Arachnophonia is by Music Library student worker Colin (class of 2021) and features the Grammy award winning ninth studio album by Beck. Thanks, Colin!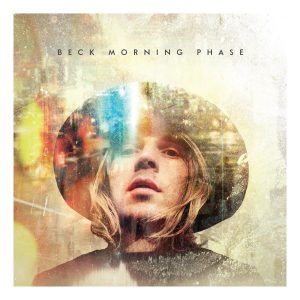 Released in 2014, Beck's Morning Phase was a highly anticipated album after years of rumors surrounding its creation, and after news struck that Beck had signed with the incredibly famous Capitol Records. Morning Phase has been noted to sound very similar to Beck's previous album, Sea Change, as both offer a melancholy and detached sound that Beck feared would drag on listeners' ears. However, Morning Phase found itself to be widely regarded as Beck's finest work, and the album earned the coveted Album of the Year Award at the 2015 Grammy Awards.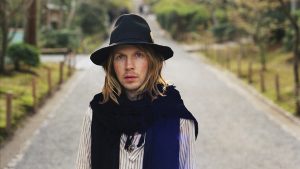 Morning Phase is essentially a commentary on what is black and white in the world, and what one should do when the world seems to be crumbling down. The album offers bright guitar playing, beautiful orchestral arrangements, layered vocals, and masterful percussion, all which culminate in each song to create a grand experience that meet many critics' praise. Particularly interesting on this album is the song "Wave," which features many of the elements previously stated of the album, and is a wonderful piece to listen to when one just needs to chill out.